18 Best Sports Manga That You Should Read Right Now
Reading Sports manga will always get our blood pumping, while it also pushes the thought of trying that sport ourselves into our mind.
That is what every manga on this list will make you feel.
Run when you can, walk if you have to, crawl if you must; just never give up.
– Dean Karnazes     
So, this is the list of 18 such sports manga that you should read right now are…
18 – Days
Created by Yasuda Tsuyoshi
Genres

: Sports, School, Shounen, Soccer

Volumes

: 27

Status

: Running

Original Run

: Apr 24, 2013 – Present
Synopsis
Tsukushi Tsukamoto is a shy and clumsy teenager who has just gotten into Seiseki High School with his childhood friend Sayuri Tachibana who is one year older than him.
He is some who is always bullied due to his nature, during one such incident he is saved by Jin Kazama who scares away the bullies by using nunchucks.
Jin then asks him to join a futsal match as he is short one player, where Tsukushi shows incredible play by playing the whole game despite being injured on his foot.
Tsukushi after finding out that jin has also joined Seiseki High School decides to join the soccer club with him.
---
17 – Big Windup!
Created by Asa Higuchi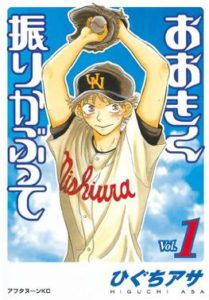 Genres

: Sports, Comedy, Seinen, Baseball

Volumes

: 28

Status

: Running

Original Run

: 2003 – Present
Synopsis
Ren Mihashi was the Ace pitcher in his middle school Baseball team, but as his pitches were seen as slow and unappealing, everybody believed that he was had gotten Ace's position due to his grandfather who owned the school.
His teammates hated him because of this especially his team's catcher, Hatake who believed that they lost every previous match due to Mihashi pitching.
But the truth is far from that as Mihashi is actually a skillful player and the main reason the team always failed is because of non- cooperation and no communication between the team members with him.
Mihashi is now in Nishiura High school and has decided not to play baseball due to low self-esteem and fear of failure, but end up getting dragged into the school team by their coach.
---
16 – Giant Killing
Created by Masaya Tsunamoto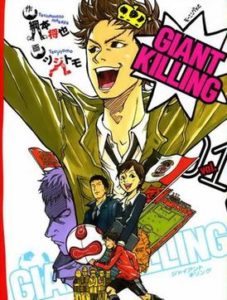 Genres

: Sports, Drama, Seinen, Soccer

Volumes

: 53

Status

: Running

Original Run

: Jan 08, 2007 – Present
Synopsis
East Tokyo United (ETU) is a team in Japan's football league that has been struggling to hold its place for the last few years.
They were so bad that even the fans who were with them for years had started to abandon them.
In the order to improve their game ETU decide to hire a new coach, an eccentric fellow named Tatsumi Takeshi.
When Takeshi young he was considered as a great player but had abandoned his team for some unknown reason, after which he proved himself by managing one of England's lower division teams.
The task to manage ETU can't be considered as easy as their opponents are the peoples who have much bigger budgets and many better players than them, but that is Takeshi's expertise "Giant Killing".
---
15 – Hikaru no go
Created by Yumi Hotta and Takeshi Obata
Genres

: Comedy, Game, Shounen, Supernatural

Volumes

: 23

Status

: Completed

Original Run

: Jan 08, 1999 – Jul 28, 2003
Synopsis
Hikaru was exploring his grandfather's when he accidentally stumbled upon a Go Board which was haunted by the spirit named Fujiwara-no-Sai a Go player from Heian Era.
Sai just want one thing that is to play Go as he has not been able to play since Edo Period.
Hikaru is the only person who can see and hear him, due to which he keeps on insisting Hikaru to start playing Go no matter how much disinterest he shows.
To satisfy Sai, Hikaru starts plating in the local Go parlor where with Sai instruction he beats Akira Toya (a Professional Player) Twice.
Soon, Hikaru, Himself start getting interested in the game and decide to play the game himself without Sai's help.
---
14 – Diamond no ace
Created by Yuji Terajima
Genres

: Comedy, Sports, School, Shounen, Baseball

Volumes

: 47

Status

: Completed

Original Run

: 2006 – 2015
Synopsis
Eijun Sawamura is a baseball pitcher who somehow can pitch naturally with an extremely difficult changeup (an off-speed pitch that looks like a fastball but arrives slowly on the plate).
Sawamura who had already planned to apply at the local high school with his friend without caring much about baseball is surprised when he is scouted by the prestigious Seidou High with free scholarship and a chance to go to the nationals.
He decides to first check out the school before rejecting their proposal, which ends up changing his mind and plans for the future.
He soon joins the school meets many teammates with the same dream of taking the team to nationals in the coming summer tournament.
---
13 – Major
Created by Tskuys Mitsuda
Genres

: Comedy, Sports, Shounen, Drama, Baseball

Volumes

: 78

Status

: Completed

Original Run

: Aug 03, 1994 – Jul 07, 2010
Synopsis
The story follows the life of Goro Honda from his childhood days towards the day he starts his Professional Career as Baseball Player where he overcomes many Challenges.
Shigeharu Honda, Goro's father was a struggling pitcher who could not make a place for himself in any major league teams.
Meanwhile, raising Goro alone after his wife's death due to some unknown disease, for him baseball and his son was all that was left in this world.
But a tragedy strikes them when Honda's arm gets injured during a game that permanently stops his baseball career as a pitcher.
---
12 – Chihayafuru
Created by Yuki Suetsugu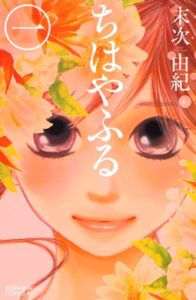 Genres

: Sports, Drama, Romance, Slice of life, Karuta(Card Game)

Volumes

: 43

Status

: Running

Original Run

: Dec 28, 2007 – Present
Synopsis
Chihaya Ayase had spent all her life by simply supporting and helping her sister who wanted to be a Model.
All that changed the day when she met Arata Wataya, a young and talented Karuta player. Who after teaching her the game and playing with her saw a huge potential of her becoming a great player.
As she starts dreaming about becoming the best player in japan time goes on and sees soon is separated from her Karuta playing friends as time goes on.
Now as chihaya has entered her new high school she is surprised to find that her childhood friend Taichi Mashima is their too, with whom she decided to form Mizusawa Karuta Club.
---
11 – Cross Game
Created by Mitsuru Adachi
Genres

: Comedy, Sports, School, Shounen, Drama, Romance, Baseball

Volumes

: 17

Status

: Completed

Original Run

: May 11, 2005 – Feb 17, 2010
Synopsis
Ko Kitamura is the son of the family that owns and runs Kitamura Sports and has a good relationship with the Tsukishima family that runs the batting center.
Ko and Wakaba Tsukishima are best friends and classmates and they always spent their time together, which always made Aoba, Wakaba's little sister jealous.
Aoba who is a natural and hardworking pitcher gets to show her superiority and vent her frustration by beating Ko and his team during a baseball match between their two grades.
After the game, Ko ends up promising Wakaba that he would become a better pitcher than Aoba and beat her one day.
That Summer Wakaba Dies in a swimming accident leaving behind very good memory and promise that could not be broken with Aoba and ko.
---
10 – Initial D
Created by Shuichi Shigeno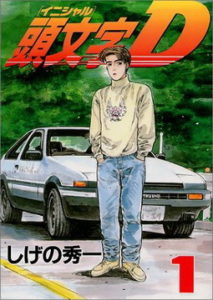 Genres

: Action, Cars, Sports, Seinen, Drama, Racing

Volumes

: 48

Status

: Completed

Original Run

: Jun 26, 1995 – Jul 29, 2013
Synopsis
Takumi Fujiwara is a high school student working as an attendant in a gas station with his best friend Itsuki.
Itsuki is interested in being a street racer all because of Iketani Koichiro the leader of Akina Speedsters who also works at the same gas station.
Meanwhile, Takumi who apart from working at the gas station also help his father delivering Tofu every morning before sunrise for the last five years.
Riding the mountains every morning for the last five years has helped Takumi to slowly build an impressive amount of Driving skill and that too in their old family car Toyota Trueno (AE86).
But suddenly a rumor starts to form about a mysterious Trueno that had beaten Keisuke Takahashi of the Red Suns Team (Highly experienced racing team), all because Takumi did beat him in his hurry to get home.
9 – Yowamushi no pedal
Created by Wataru Watanabe
Genres

: Comedy, Sports, Shounen, Drama, Cycling

Volumes

: 63

Status

: Ongoing

Original Run

: Feb 21, 2008 – Present
Synopsis
Sakamichi Onoda has just entered high school with all hopes making many friends by joining the school's anime club, buts is disappointed to find out that it has been disbanded.
Onoda who had always ridden his Bicycle "Mamachari or Mommy Bike" a bulky bicycle designed for Casual and short trips.
His fellow classmate Shunsuke Imaizumi a serious cyclist mock Onoda in his mind on seeing him riding the bike until he sees how effortlessly he could climb a steep hill.
Onoda also meets another student named Naruko on his regular visits to Akihabara (which is very far to travel on his bike) but he does it every month.
Later on, Imaizumi and Naruko both try to convince him to join the bicycle racing club with them.
8 – The Prince of Tennis
Created by Takeshi Konomi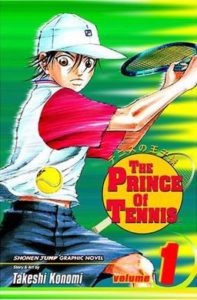 Genres

: Action, Sports, Shounen, Comedy, School, Tennis

Volumes

: 42

Status

: Completed

Original Run

: Jul 19, 1999 – Mar 03, 2008
Synopsis
Seishun Gakuen Middle school's tennis team is considered as the most competitive team in Japan that is filled with members that are extremely gifted, athletic and talented.
Ryoma Echizen who has just joined the team is disappointed by their rule that stops the first-year student to participate in the tournaments till summer.
Ryoma who has proved his skills by winning four straight American junior tournaments decides to challenge the rule that stops him from playing.
Unlike other first-year students who are scared of getting cut from the team, Ryoma Echizen challenges the seniors with a cocky attitude and skills to back it up.
---
7 – Baby Steps
Created by Hikaru Katsuki
Genres

: Romance, Sports, Shounen, School, Tennis

Volumes

: 47

Status

: Completed

Original Run

: Oct 17, 2007 – Nov 01, 2017
Synopsis
Maruo Eiichirou has been a bright student all his life, how much of a geek his was can easily be understood from his nickname E-Chan or A-Chan as he has never got anything other than an A-grader.
One day he decides to join a tennis club just to exercise his body and randomly select one from a flyer he had come upon, which happens to be a club that trains people who want to go PRO in tennis.
Maruo Eiichirou at first started tennis as a hobby and takes part in his first tournament just for the sake of it and ends up loving the game.
Soon he realizes that he wants more from tennis and decides to aim of becoming a pro player with the help of his notes taking habit that he integrated with the game of tennis also.
---
6 – Captain Tsubasa
Created by Yoichi Takahashi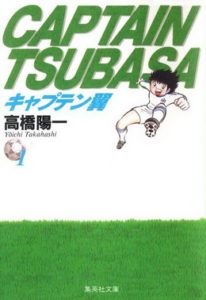 Genres

: Sports, Action, Shounen, Soccer

Volumes

: 37

Status

: Completed

Original Run

: Apr 23, 1981 – May 9, 1988
Synopsis
Tsubasa Oozora is an 11-year-old child who loves to play soccer and dream of winning the FIFA World Cup for Japan.
He is some who treat the soccer ball as his friend because of an incident that occurred when he was just around one year old, where he was hit by a truck while playing with his soccer ball.
But escaped without any injury as the ball that he was playing with cushioned most of the impact and saved his life, thus his motto "Ball is my Friend".
He is some who can entrance and inspire anyone with amazing speed, dribbling skills and power in the game of soccer.
---
5 – Kuroko no basketball
Created by Tadatoshi Fujimaki
Genres

: Comedy, Sports, School, Shounen, Basketball

Volumes

: 30

Status

: Completed
O

riginal Run

: Dec 08, 2008 – Sep 01, 2014
Synopsis
Tetsuya Kuroko was part of the Teikou Middle School basketball club, a very strong team who had won many championships with the help of five prodigies in the team known as Generation of Miracles.
While Kuroko was a Sixth Phantom Player which was never noticed by many people.
Kagami Taiga who has just joined the Seirin High School's basketball team meets Kuroko Tetsuya a Horrible player who is bad at everything one has to do to in basketball.
Until a practice match where kuroko uses his skill and lack of presence to pass the ball in such a way that no one could stop him.
Soon Both Kagami and kuroko come together to beat the Generation of Miracles, each one of whom considers themselves as invincible.
---
4 – Eyeshield 21
Created by Riichiro Inagaki and Yusuke Murata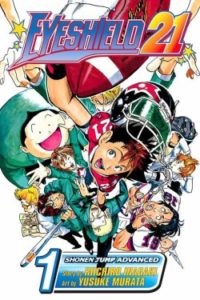 Genres

: Comedy, Sports, Action, Shounen, American Football

Volumes

: 37

Status

: Completed

Original Run

: Jul 23, 2012 – Jun 15, 2009
Synopsis
Sena Kobayakawa just like the most protagonist in most manga has been a victim of bullying all his life.
At one point he tries to stand up against them by refusing what they asked him to do and runs away using great speed and footwork which he had developed due to his year of running from his bullies.
Youichi Hiruma (captain of the Deimon Devil Bats football team) who one would say as the biggest bully sees his skill and forces him to join the team as a running back.
On first testing, Sena speed in the 40-yard dash and realizing his skill Hiruma decides to hide Sena's identity by making him wearing a shield on his helmet.
Thus, Sena becomes the team secret weapon Eye Shield 21 famous running back from America to strike fear and confusion among their opponents.
---
3 – Hajime no Ippo
Created by George Morikawa
Genres

: Comedy, Sports, Drama, Shounen, Boxing

Volumes

: 126

Status

: ongoing

Original Run

: Oct 11, 1989 – Present
Synopsis
Makunouchi Ippo is someone who was a victim of bullying all his life, got a chance to change himself, when he meets Takamura Mamoru a boxer.
Takamura saves Ippo when he was being bullied by his classmates by knocking them out in a single hit and brings Ippo to his Boxing Gym to get treated.
Soon Ippo also joins the gym and begins his boxing training under Genji Kamogawa a retired pro boxer.
There he also comes across his biggest rival Miyata Ichirou, who also ends up being his first-ever opponent in the boxing ring and which he wins.
Thus, begins his path to becoming a pro and his journey to the title of Best in the World and the rivalry that would get conclusion on the world stage.
---
2 – Slam Dunk
Created by Takehiko Inoue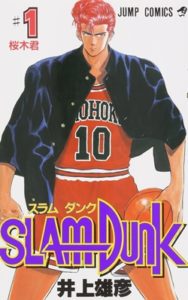 Genres

: Comedy, Sports, Drama, Shounen, School, Basketball

Volumes

: 31

Status

: Completed

Original Run

: Oct 1, 1990 – Jun 17, 1996
Synopsis
Hanamichi Sakuragi is someone who is very unpopular among girls and has been rejected as many as fifty times, all of this is not without a cause or reason as he is delinquent and leader of his own gang.
All these changes when he meets Haruko Akagi the girl of his dream, who unlike other girls whom he had asked out was not scared of him nor was she repulsed by him.
Haruko after seeing Sakuragi's athletic ability suggests he join the Shohoku basketball team, which he does but reluctantly just in hopes impress her.
Sakuragi Soon proves to be a natural athlete and falls in love with the sport, but not with causing many problems due to his immaturity and temper.
---
1 – Haikyu!!
Created by Haruichi Furudate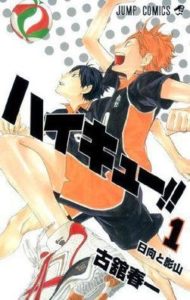 Genres

: Comedy, Sports, Drama, Shounen, School, Volley Ball

Volumes

: 41

Status

: ongoing

Original Run

: Feb 20, 2012 – Present
Synopsis
Shouyou Hinata joins Karasuno High School to follow in the footsteps of a Volley ballplayer who was famously known as Little Giant, because of his talent to overcome huge players despite his 170cm height.
Hinata being similarly structured as the little giant aspired to be like him and also dreamed about beating Tobio Kageyama one of the star players in the middle school circle, who he had lost to in Tournament.
But as he steps on to the stage of the little giant, he gets a shock on Kageyama his biggest rival who has also joined the same school and he is his teammate now.
Soon Hinata finds out why Tobio Kageyama was known as " King of The Court " and the reason is not as wonderful as gullible Hinata would realize on his own.
Hinata and Kageyama soon establish a partnership that would propel both of them toward their goal of making it to the top of the high school volleyball world.
---
Conclusion
So, this is the list of my most favorite Sports manga that I absolutely love and seriously wanted to read all of them again while writing this post.
Though some of the mangas are not what you would really call a sports manga I include them in the list, but I will guarantee that they would make you feel exactly like the others on the list.
So tell me in the comments which one is your most favorite sports manga and which did I miss that you expected to find here?
---
Read our other popular articles