Best Manga Where The Main Character (MC) is a Child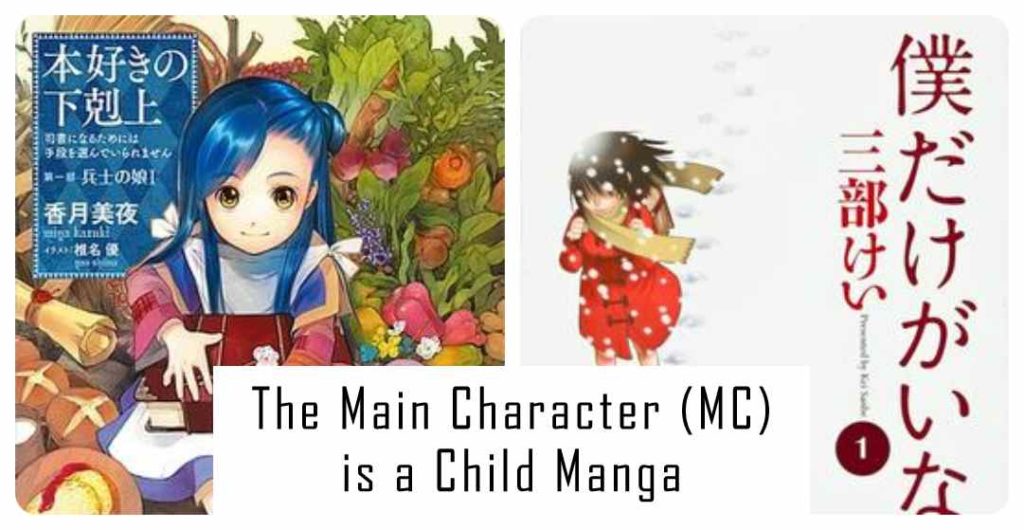 Whenever you try to search for a manga that has the main character (MC) who is a child, you will always find a list of Shounen manga that in theory have children protagonist, but can't be considered as a child or kid.
For me, the answer or criteria Main Character (MC) is a child is, where the child has limited freedom and options due to their state as a kid and all always limited by their elders or guardians in many forms.
The thrill to see the child outwitting elders or just enjoying with them will make these manga's worth your time.
The Promised Neverland
Created by Kaiu Shirai
Genres

: Shounen, Sci-Fi, Mystery, Horror, Psychological, Thriller

Volumes

: 17

Original Run

: 2016 – Present
Emma is an eleven-year-old orphan, who had been living in the grace field orphanage with 37 other orphans and is taken care of by Isabell, who is considered and called "Mom" by all orphans in the house.
Emma is some who can be considered as a genius child who always aces her exams with her two best friends Ray and Norman.
The orphans who are allowed to everything except to go beyond the grounds and gate that are connected to the outside world.
The reason for that is a sinister one that would fill anyone with dread, which these children have to live through.
---
Yotsuba &!
Created by Kiyohiko Azuma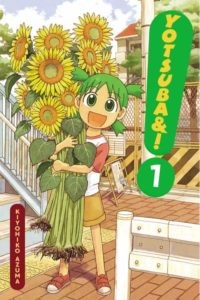 Genres

: Comedy, Slice of Life


Volumes

: 14

Original Run

: 2003 – Present

Yotsuba &! is about Yotsuba Koiwai a 5-year-old kid, who is an Odd, energetic, cheerful, curious, and quirky girl.
She lives with her Father Yousuke Koiwai and they have just moved into a new house where she finds herself surrounded by new people and things.
She finds her self-surrounded by new things that she has encountered the first time in her life such as escalators, air conditioners, and even playground swings
With the help of her father, his best friend Jumbo (A very tall man) and the neighbor family with three sisters, she discovers many new things and creates her interpretation of it.
---
Ascendance of a Bookworm
Created by Miya Kazuki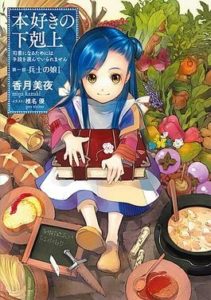 Genres

: Fantasy, Slice of Life

Volumes

: 11

Original Run

: 2015 – Present

The manga is about Motosu Urano, a college student who is soon to become a librarian but ends up dying in an earthquake where she is crushed by piles of books in the library.
Her last wish before death is to be reincarnated in a world where she could read books forever, but instead of it, she is born into a world where books are very scarce.
The Main Character (MC)  who is a Child now , wakes up in the body of a 5-year-old girl named Myne with her memory intact, using her knowledge from previous life she decides to create paper and print a book all by herself.
---
Erased
Created by Kei Sanbe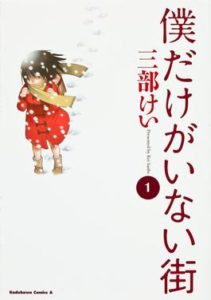 Genres

: Mystery, Psychological, Supernatural, Seinen

Volumes

: 9

Original Run

: 2012 – 2016
Satoru Fujimuma is a young man who has the power where he is transferred into a time just before a life-threatening incident happens, which helps him to prevent it from happening.
When his mother is killed by someone for some unknown reason he is sent back to a time when he just was an elementary student.
This situation helps him to prevent not only his mother's death but also a series of kidnapping that took the lives of his three childhood friends.
---
Detective Conan
Created by Gosho Aoyama
Genres

: Adventure, Mystery, Comedy, Police , Shounen

Volumes

: 97

Original Run

: 1994 – Present

Shinichi Kudo is a high school detective who sometimes helps police to solve tough cases.
During one of such investigations, he is attacked by two men dressed in black, who poisons him with an experimental liquid to kill him without any proof pseudo name Conan Edogawa.
To further investigate the men's in black, He decides to stay with his best friend Ran Mori as her father Kogoro Mori Is a private Detective, using whom he solves many cases that come their way.
---
Other such lists that you would like :