20 Best Manga from the Last Decade (2011 – 2020)
So at last we are here on this list for what are the best manga from this last decade, that saw the end of many amazing mangas, some of which did run for at least two decades.
A decade that saw the end of manga like naruto and bleach, which were once hailed as the two of the "Big 3 Mangas" of the Weekly Shounen Jump due to their popularity in the western world.
This last decade was also one that saw the amazing growth of mangas like the Demon Slayer that started and ended in a way that left its mark on all of us manga readers, all in all, it was an amazing decade for all the manga readers new or old.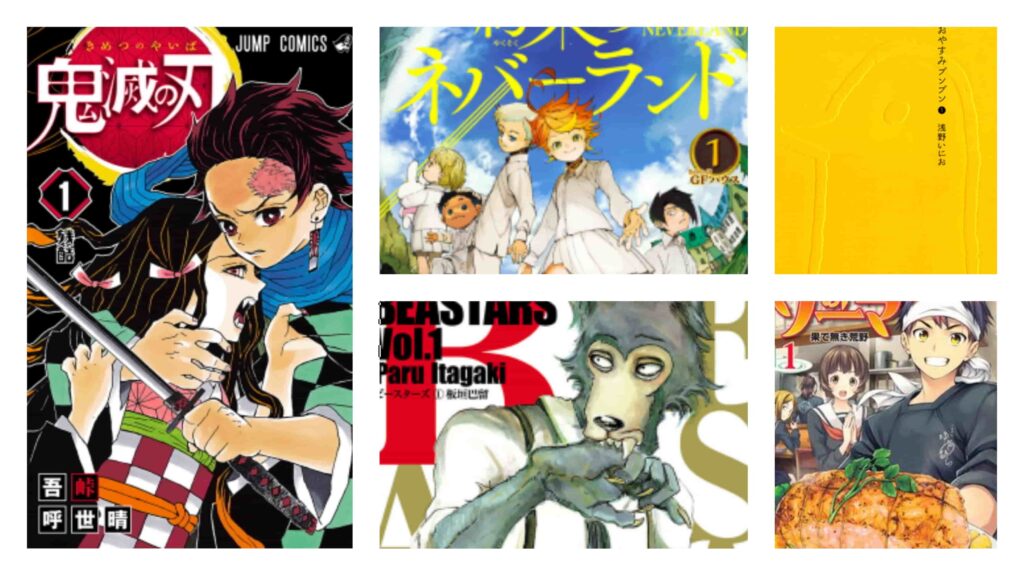 For me too, these manga's from the last decade are very special, as these are the manga that had pulled me into this amazing world of storytelling which now is a very big part of my life.
So after Best 8 Mangas from 80s, 10 Best 90s Manga, and 10 Best Mangas from 2000s, here we are finally catching up to the best manga that has ended in this last decade.
 20   Magi: The Labyrinth of Magic
Created by Shinobu Ohtaka
Genres

:  Adventure, Fantasy, Magic, Shounen

Volumes

:  37

Original Run

:  June 2009 – Oct 2017
Based on the stories from 1001 Arabian Nights this manga follows the stories of characters like Aladdin, Alibaba, and Sinbad the sailor.
Set in a world where all living beings have an essence called "Rukh", which on their death returns back to the huge flow of Rukh called "Guidance", which guides them in the eternal cycle of birth and rebirth.
Some people have the power to use this Rukh as energy called "Magoi" which can power magical weapons and abilities.
Aladdin is a young boy who after living in seclusion all his life has now started traveling the world with his friend Ugo, a djinn that lives in his flute and the first friend he ever makes outside Alibaba and this is the story of their adventures.
---
 19   Barakamon
Created by Satsuki Yoshino
Genres

:  Slice of Life, Comedy

Volumes

:  7

Original Run

:  Oct 2013- Jun 2016
Seishu Handai is a young professional calligrapher, who ends up punching an elderly curator after hearing a negative criticism of his work.
Due to this outburst, his father decided to send him to a small island as a retreat, a place where he could focus on calligraphy.
On this island, he meets Naru Kotoish, a 7-year-old girl who has an energetic and cheerful personality.
Handa's interaction with the colorful villagers, especially Naru's who starts visiting his house every day to play, soon helps him get out of a rut he was stuck in and also in finding his own style in his craft.
---
 18 

  Fairy Tail
Created by Hiro Mashima
Genres

:  Adventure, Action, Comedy, Fantasy, Magic, Shounen

Volumes

:  63

Original Run

:  Aug 2006 – Jul 2017

In a world where wizards and their magic are very common and guilds exist that provide these wizards jobs or missions compatible with their magical power.
Natsu Dragneel is a Dragon Slayer wizard who belongs to the Fairy Tail guild, who is in search of his adoptive father, the dragon Igneel.
He roams around the Kingdom of Fiore accepting many missions with his best friend Lucy Heartfilli, a young celestial wizard and a cat partner named Happy.
---
 17   Claymore
Created by Norihiro Yagi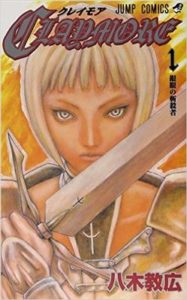 Genres

:  Adventure, Action, Demons, Fantasy, Shounen

Volumes

:  27

Original Run

:  Aug 2006 – Jul 2017
Set on a medieval island where humans fear Yoma, a shape-shifting monster that feeds on humans.
On this island, there also exists an organization that creates Human-Yoma hybrids who were created just to kill these monsters.
As only females can survive these procedures, which change their eyes to the silver color they are mostly referred to as silver-eyed witches or claymore due to their weapons of choice.
Yoma and Claymores use demonic energy called Yoki that gives them extreme strength and shape-shifting ability, which on overuse can turn any claymore into a Super Yoma or Awakened Being.
---
 16   Maid Sama
Created by Hiro Fujiwaramaid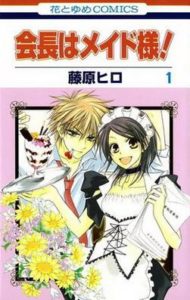 Genres

:  Comedy, School, Romance, Shoujo

Volumes

:  18

Original Run

:  Dec 2005 – Sep 2013

Maid Sama is a romantic comedy shoujo manga that ended in this last decade.
Seika high school once was an all-boys school that was infamous for its rowdy students and has just recently become a coed school.
Even though some years have passed the female population of the school still is very low and Misaki Ayuzawa is the one working hard to make this school a better place for the girls.
She eventually becomes the first female student council president of this school and also gain a reputation as a strict boy-hating demon from the male students and a shining beacon of hope for the teachers and female students.
But she has a secret, which if the boys at her school found out they would stop fearing her and that is she works in a Maid Cafe.
---
 15    Shokugeki no Souma (Food Wars)
Created by Yuto Tsukuda and Shun Saeki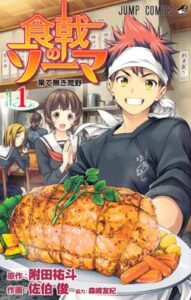 Genres

:  Comedy, School, Cooking, Slice Of Life


Volumes

:  18

Original Run

:  Dec 2005 – Sep 2013
Soma Yukihira had always aspired to become a chef just like his father and to take over his family restaurant, but to do so first he had to surpass his father's culinary skills.
When his father suddenly gets a new job that needs him to travel the world, he decides to close the restaurant for now and enroll Soma into Totsuki Saryo Culinary Institute, an elite culinary school in Tokyo.
Soma easily secures a seat in this school despite the objection of the talented granddaughter of the school's dean, Erina Nakiri, and ends up in the Polaris dormitory, a palace where every eccentric student in this school is sent to.
The story from then on is all about Soma's adventure as he interacts and challenges his friends and rivals in Shokugeki Competitions, a cooking competition with demands on the line, demands that can vary from cooking utensils to as far as expulsion from the school.
---
 14    Bakuman
Created by Tsugumi Ohba and Takeshi Obata
Genres

:  Comedy, Romance, Drama, Shounen


Volumes

:  20

Original Run

:  Aug 2008 – Apr 2012

Bakuman is a slice-of-life manga from Tsugumi Ohba and Takeshi Obata of Death Note fame that ended in the last decade.
Moritaka Mashiro is a talented artist who always dreamed of becoming a mangaka once he grows up, but after the death of his mangaka uncle due to overwork, he leaves that dream behind.
One day after seeing Mashiro's drawing skill in his notes, one of his classmates Akito Takagi asks him to draw a manga to his stories, but Mashiro declines the offer.
Akito then incites Mashiro to meet Miho Azuki, Mashiro's crush and there he asks her if she was really trying to become a voice actress and how he and Mashiro are going to work on a manga together.
Azuki tells them her plan to become a voice actress, after which Mashiro proposes to her that they should get married on a day when their manga gets an anime adaptation and she gives her voice in it.
---
 13    Bleach
Created by Tite Kubo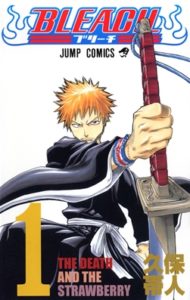 Genres

:  Action, Adventure, Supernatural, Shounen


Volumes

:  74

Original Run

:  Aug 2001 – Aug 2016

Bleach is a manga that was once hailed as one "The big three shounen mangas " with manga like Naruto and One Piece and just like Naruto it ended in the last decade.
The story follows a high school boy named Ichigo Kurosaki, who was always able to see ghosts and other supernatural beings like soul reapers, soldiers who guide souls from the world of living to the dead.
Rukia is one of such soul reapers who gets injured during a fight with a hollow, a monster creature that feeds on lost souls and had to transfer her powers into Ichigo.
Ichigo uses his newfound power to defeat the hollow, after which Rukin who now has lost her power and is stuck in the human world, asks Ichigo to act as a substitute soul reaper and hunt Hollows.
---
 12    Gintama
Created by Hideaki Sorachi
Genres:   Action, Comedy, Historical, Samurai, Sci-Fi, Shounen

Volumes

:  77

Original Run

:  Dec 2003 – Jun 2019

Gintama is a comedy manga that is set in a world that was conquered by aliens called Amanto.
In this world, Gintoki Sakata is a samurai, who works as an odd jobs freelancer with his two partners Shinpachi Shimura and Kagura: an alien girl with super strength.
They roam around the city trying to fulfill every odd job they get, which always ends up with them getting into many hilarious circumstances.
This series is the best example of mangaka's age-old formula of creating a gag manga at first and then changing its story into a serious shounen style one as the story progresses, just like what mangas like Katekyo Hitman Reborn and History's Strongest Disciple Kenichi once did.
---
 11    Promise Neverland
Created by Kaiu Shirai and Posuka Demizu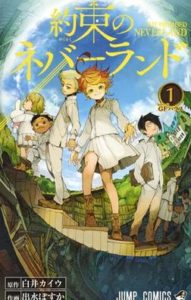 Genres

:  Sci-Fi, Thriller, Psychological, Horror, Shounen


Volumes

:  20

Original Run

:  Aug 2016 – Jun 2020

Emma is an 11-year-old orphan who has lived in the grace field house all her life with 37 other children, a life that was filled with good food, clean clothes, a comfortable bed, games, and their loving "Mom", Isabell.
She lived a good life with her two best friends Ray and Norman and made Isabell proud by acing the tests they all took every day.
They had all freedom to do whatever they wanted inside the house except going beyond the ground or crossing the gate which connected to the outside world.
One night they find out the reason, why they were never allowed to venture outside and the sinister truth behind this orphanage which was something they could never imagine, and also get to see the true face of their loving mom, Isabell.
---
 10    Tokyo Ghoul
Created by Sui Ishidat
Genres

:  Action, Mystery, Horror, Psychological, Supernatural, Drama, Seinen

Volumes

:  14+16 (30)

Original Run

:  Sep 2011 – Jul 2018
Ghouls are creatures that can only survive by eating human flesh, they also look just like us humans and they mingle in with humans and hide their presence to avoid authorities.
Ken Kaneki is a student who was on a date with a beautiful girl named Rize Kamishiro, who at the end of this date reveals that she is a ghoul and attempts to attack Ken.
During this attack, a deadly accident occurs that ends up killing Rize and Ken who is in a critical stage is saved by a surgery where an organ of Rize is operated onto him.
This operation turns him into a Half-Ghoul who now must consume human flesh to survive.
---
  9     Beastars
Created by Paru Itagakib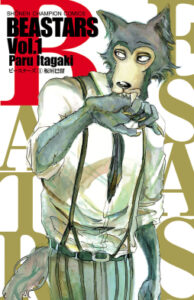 Genres

:  Slice of Life, Drama, Psychological, Shounen


Volumes

:  22

Original Run

:  Sep 2016 – Oct 2020

In a world where all animals live a life just like us humans, they go to school, have regular office work, and have every system that you could find in our world.
It's a world where both herbivore and carnivore animals have learned how to live together, though there exists darkness in this so-called amazing world.
Legoshi is a large gray wolf who unlike his looks is a quiet student and has a timid personality, he is a member of the school's drama club where he works as a stagehand and assists the actors under the eyes of the school's star student Louis, a red deer.
One day suddenly, news of death set off a wave of distrust and uneasiness between the herbivore and carnivore students, Tem an alpaca was killed and eaten inside the school.
---
  8     Boku Dake Ga Inai Machi ( Erased )
Created by Kei Sanbe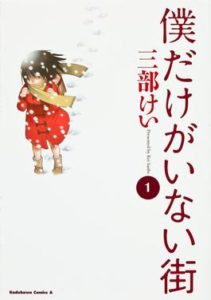 Genres

:   Mystery, Supernatural, Psychological, Seinen


Volumes

:  9

Original Run

:  Jun 2012 – Mar 2016

Satoru Fujinuma is a young man who has the power to jump back in time to a moment just before a life-threatening incident is about to happen so that he could avert it.
When suddenly, one day his mother is murdered by someone and the situation ends in such a way that he gets blamed for it, his power sends him back to his childhood eighteen years back in the past.
Satoru soon deducts that his mother's death is somehow connected to the kidnapping and death of three kids that had happened during his childhood.
---
  7     Oyasumi Punpun ( Goodnight Punpun)
Created by Inio Asano
Genres

:   Drama, Psychological, Slice of Life, Seinen


Volumes

:  13

Original Run

:  Mar 2007 – Nov 2013

Oyasumi Punpun is a manga that follows the life of Punpun Onodera, an 11-year-old boy living in japan and his few friends.
This manga follows his life as he grows up starting from his elementary school days then middle school, high school, and ends in his early 20s.
Punpun's life has started to change in many ways as he is growing up, he has a girlfriend now.
Also now his uncle is staying with him, as his mother is hospitalized after being assaulted by his father, who he wants to see so much but no one is allowing him to meet his father.
---
  6     Mob Psycho
Created by ONE
Genres:  Action, Comedy, Supernatural, Slice Of life

Volumes

:  16

Original Run

:  Apr 2012 – Dec 2017
Shigeo Kageyama is an average schoolboy who lacks any sense of presence, due to which he has a nickname "Mob".
Mob's lack of presence is of his making as he is in fact a very powerful esper who had always lived in the fear of losing control of his power and to stop that from ever happening he had long ago put his emotions in shackles.
In order to learn how to control his power Mob works under a self-proclaimed psychic called Reigen Arataka as his assistant.
Mob is someone who always wanted to live a normal life but always ended up in troublesome situations one after another.
---
  5     Naruto
Created by Masashi Kishimoto

Genres

:   Action, Martial Arts, Adventure, Shounen


Volumes

:  72

Original Run

:  Sep 1999 – Now 2014
Naruto is one of the most popular shounen manga of the last few decades, which after its long serialization began in the 90s and ended in this last decade.
Konoha, the hidden leaf village in the land of fire was one day attacked by a powerful fox known as the nine-tailed fox.
To contain this attack the Fourth Hokage, the leader of Konoha, sealed this powerful beast inside a newborn child named Naruto Uzumaki.
As the existence of the monster inside him was kept a secret Naruto had to face fear, hatred, and ridicule from the villagers without understanding the reason for it.
Naruto had just one dream, to become the Hokage of the leaf village one day, to prove to all those people wrong, who had once dismissed him as a good-for-nothing kid in the past.
---
  4     Koe No Katachi ( A Silent Voice )
Created by Yoshitoki Oima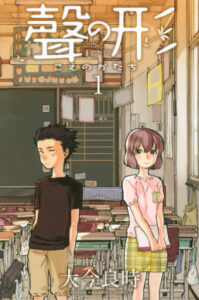 Genres

:  School, Drama, Shounen


Volumes

:  7

Original Run

:  Aug 2013 – Nov 2019

Shoya Ishida is a delinquent who loves to bully his new deaf classmate Shoko Nishimaya, with his friend and classmates.
Shoko soon changes her school due to this bullying and Shoya suffers its consequences as all his friends and classmates turn against him and blame him for everything that has happened.
Shoya had lost his sense of trust since then, he became someone who lived his life ignoring everybody, thinking he had not been punished enough for his past and that he could never have friends again.
This went on till the day when he is reunited with Shoko who still is alone and suffering due to her shyness, he decides to help her by reconnecting her with their old classmates as she never got a chance to do it due to his bullying.
---
  3     Demon Slayer: Kimetsu no Yaiba
Created by Koypharu Gotouge
Genres

:  Action, Historical, Supernatural, Demons, Shounen


Volumes

:  23

Original Run

:  Feb 2016 – May 2020

In Taisho Era Japan, Tanjiro Kamado is a hardworking and kind-hearted boy, who after his father's death had to take care of his family by himself.
Tanjiro used to earn by making trips to the nearby village around his home in the mountains to sell charcoal.
On coming back from one such trip, he comes home to find that his family was attacked by a demon, who had slaughtered his family leaving only his sister Nezuko as the only survivor.
Nezuko did survive but was turned into a demon who for some reason showed signs of human emotion and thought.
In hope of turning his sister back to a human, Tanjiro decides to join the demon slayer corps to find the demon who has killed his family and had turned his sister into a demon.
---
  2     Haikyuu
Created by Haruichi Furudate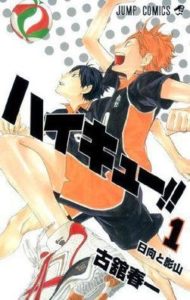 Genres:  Comedy, Sports, Drama, Shounen, School, Volley Ball

Volumes

:  45

Original Run

:  Feb 2012 – Jul 2020

Haikyuu is one of the few best sports manga you could ever read that just ended in the last decade.
Hinata Shoyo has been obsessed with Volleyball since junior high, it was all because of a volleyball match of a Karasuno High School player who was as short as him but was so talented that he had the nickname "Little Giant".
As his current school didn't have a boys volleyball team he spent all his junior high either playing all by himself or with friends.
Now as a high schooler, Hinata has joined the Karasuno High School, which now has lost its once held reputation as a powerhouse school since the little giant era and is often called "The wingless Crows".
---
  1     Your Lie in April
Created by Hiro Fujiwara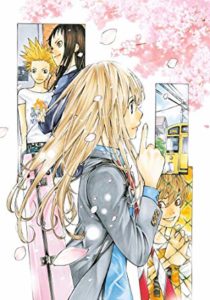 Genres

:  Drama, Romance, School, Music, Shounen


Volumes

:  11

Original Run

:  Apr 2011 – Feb 2015
Arina Kosei is a child prodigy who had dominated various piano competitions as a child, due to his inhuman accuracy or robotic precision he had gotten a nickname "Human Metronome".
Suddenly one day he loses his mother and due to which he suffers from a mental breakdown, which results in him losing his ability to hear his piano, apart from that his hearing was all ok.
It has been two years since Kosei has not touched his piano, he has left that life behind and is happily living out as a high schooler with his two friends Tsubaki and Watari.
It all changes one day when a girl comes into his life Kaori Miyazono, a free-spirited violinist, who forcefully pulls Koise once again into the world of music.
---
So these were some amazing manga from last decade that if haven't read, you should right now.
So, Which are your favorite mangas from this last decade?
Comment its name as I would love to check it out.