Amazing Manga that has been on Break for a Long Time (Hiatus)
In every medium of storytelling, there are authors who are famous for making their fans wait for a long time before advancing the story, this also happens in the manga industry where mangaka takes a Hiatus, a temporary break before continuing the story.
Mangakas have to produce brilliant chapters each week, which can easily take up to 80 to 100 hours a week leaving no time for anything else, a monstrous task that ends up taking a toll on their health as months and years pass by.
That's where Hiatus comes in, which helps them to take a well-deserving break.
But there exist many Amazing mangas that have been plagued with Hiatus that have lasted for more than a decade or two.
It's running but has a pace of Snail
Hunter X Hunter
Written by Yoshihiro Togashi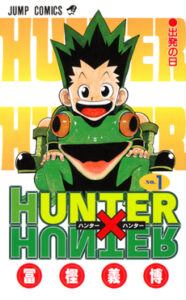 | | |
| --- | --- |
| Gerner | Fantasy, Adventure, Martial Arts |
| Original Run | March 16, 1998 – present |
| Volumes | 36 |
Whenever a hiatus of manga is discussed the most popular manga that always comes up is Hunter X Hunter, which has been notorious for its long hiatus(Break) for a very long time.
The last update chapter of this series was in 2018 after which it has not appeared in any jump volume for nearly 2.5 years and with no news about its reappearance fans of this manga can only wait.
The manga tells the story of Gon Freecss a young boy, who just recently found out that his father who was supposedly dead is alive and has become a successful hunter.
Gon decides to leave his home and take the hunter exam, as becoming a hunter is the only way he can think of to find his estranged father.
Gon meets many people in the course of this exam and ends up befriending three fellow applicants Kurapika, Leorio, and Killua, who team up with him to tackle this brutal Hunter Examination.
Made in Abyss
Written and illustrated by Akihito Tsukushi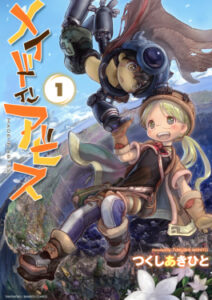 | | |
| --- | --- |
| Genre | Fantasy, Adventure, Science Fiction |
| Original Run | October 20, 2012 – ongoing |
| Volumes | 10 (as of April 2023) |
Made in Abyss is a manga that has only collected as many as 12 volumes of its chapters despite its serialization since 2012.
As the creator of this manga was given the leeway from the publisher to take as much as time to polish every chapter and release it gradually, due to which gaps between some chapters have been as much as 3 to 4 months.
The story follows an orphan girl named Riko of the Belchero Orphanage in a town that is surrounded by a large hole that goes deep into the earth which is known as Abyss.
Abyss is a dangerous place that holds many treasures and artifacts of a very old civilization, due to which it is a very popular hunting ground for those who are ready to take risks.
Real
Written and illustrated by Takehiko Inoue
| | |
| --- | --- |
| Genre | Sports (Wheelchair Basketball), Drama |
| Original Run | May 2001 – ongoing |
| Volumes | 14 (as of April 2023) |
One more manga for the great Takehiko Inoue that has stopped getting new chapters since 2014 only to return in 2019 with a quarterly release schedule.
The story is about three teenagers, a school dropout named Nomiya Tomomi, Togawa Kiyoharu a wheelchair basketball player, Takahashi Hisanobu a popular high school basketball player who after an accident now become handicapped.
Real depicts the reality of physical disabilities and inferiority that the characters struggle with and how they break from their own barriers bit by bit.
Have Been on a Break Forever
High School of the Dead
Written by Daisuke Satō and illustrated by Shōji Satō
| | |
| --- | --- |
| Genre | Horror, Action, Ecchi |
| Original Run | September 2006 – March 2013 |
| Volumes | 7 |
Highschool of the Dead is a zombie apocalypse manga that has been on hiatus(Break) since 2011 as Daisuke Saro, the writer of this manga was diagnosed with ischemic heart disease during that time.
Daisuke Saro Passed away in 2017 due to this illness and with no one else there who could inherit his vision or continue the storyline, anyone could easily deduce that this manga now is on a permanent Hiatus.
The manga tells the story of a group of high schoolers, who get caught in the middle of a zombie apocalypse while they were in their school.
It's their story of how they survive this zombie apocalypse with many other threats around them like other dangerous survivors who have lost their morality as soon as the civilization around them started crumbling.
Nana
Written and illustrated by Ai Yazawa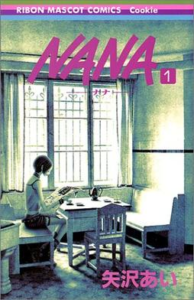 | | |
| --- | --- |
| Genre | Romance, Drama, Music |
| Original Run | June 2000 – May 2009 |
| Volumes | 21 |
Nana is a shoujo manga that is still famous in 2020 despite it being on hiatus since 2009. a manga that I want to read for a long time but never did due to its hiatus status.
In 2009, Ai Yazawa the creator of Nana had to put this manga on hiatus(Break) due to a sudden illness, where she needed hospitalization and had to spend nearly a year there for her treatment.
Since then, Yazawa has only worked on small projects and published a chapter for a new manga, while never revealing if she would ever continue Nana somewhere in the future or not.
Act-Age
Written by Tatsuya Matsuki and illustrated by Shiro Usazaki
| | |
| --- | --- |
| Genre | Drama, Psychological, Slice of Life |
| Original Run | January 2018 – August 2020 |
| Volumes | 12 |
After HighSchool of the Dead, Act Age is the second manga that I regret starting without knowing that it was suddenly canceled and the reason for it has been the 2020 biggest scandal of the Magna world.
Act age tells the story of a girl named Kei Yonagi, a high schooler who wants to become an actress.
Yonagi is a talented method actor who gets so into her character that she tends to lose the track of reality, a trait that could easily self-destruct any artist.
Kei ends up getting the support of a highly acclaimed director called Sumiji Kuroyama, who decided to do everything in his power to bring forth her full potential.
Vagabond
Written and illustrated by Takehiko Inoue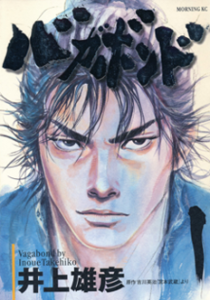 | | |
| --- | --- |
| Genre | Historical fiction, Martial arts |
| Original Run | 1998 – 2015 (on hiatus) |
| Volumes | 37 |
Vagabond is a martial art manga that portrays a fictional account of the life of the famous Japanese swordsman Musashi Miyamoto, Created by Takehiko Inoue the creator of Slam Dunk.
Vagabond is a manga that was always plagued with hiatus(Break) since 2010 at first it was due to its creator's health, but it just went on a permanent hiatus since 2015 due to some reason with no news of a comeback for the last 7 years.
The story follows takezo shinmen, a teenage survivor who was wounded in the decisive battle of sekigahara and was being pursued by survivor hunters.
After escaping the hunters, He returns to his unwelcoming hometown where he is soon branded as a criminal.
His life changes when he meets a monk named takuan soho who makes him reconsider his life purpose and helps him to start a new life thus beginning his epic journey of becoming the legendary swordsman named Musashi Miyamoto.
Berserk
Written and illustrated by Kentaro Miura
| | |
| --- | --- |
| Genre | Dark fantasy, Horror, Action |
| Original Run | 1989 – present (on hiatus) |
| Volumes | 40 |
Berserk is an extremely popular manga that has always been riddled with hiatus(Break) for many years, which became a prominent problem as its Fantasia Arc began, which has only garnered 53 chapters in the last 11 years.
In May 2021, the creator of this manga Kentaro Miura suddenly passed away at the age of 54, due to acute aortic dissection.
As this manga was yet to be finished, due to miura passing I believe it would have the same fate as the high school dead manga that stayed on a permanent hiatus since its mangaka's death.
This manga tells the story of a mercenary Guts, who got mixed up in a world of magic and their endless battles, he had only one aim, which was to kill his former leader Griffith who had left his humanity to become a demon god.
---
In the world of manga, a hiatus is a dread word though it allows the creator to take a break and get some well deserved rest.
On the other hand, it can leave fans like us eagerly awaiting for the continuation of our favorite stories. While it's easy to feel frustrated or disappointed when a manga goes on hiatus for a long time, we should remember that the creating manga is a back breaking task.
to create something amazing like manga it takes time, effort, and dedication.
So, let's keep our hopes up and look forward to the day when our beloved hiatus-bound manga returns and pull us once again into their amazing world.
while you wait for all these amazing mangas to once again start these are some other lists of mangas that you would fall in love with once you start reading.