10 Best 90s Manga Classic's From Not To Long Ago
As I write posts like 8 Best 80s Manga That Are Better Than Many Manga's Of Today and now this, It's so surprising that so many brilliant mangas that we consider as a masterpiece, came out nearly 2 to 3 decade ago.
As there are many amazing mangas that had started in the 90s and some of which are still running, It was a task to select which of those to include.
If I tried to include every manga that has been running since the 90s like those that have been running for last 20 to 30 years, the changes in the art and the storytelling of those manga as the years went on would be so drastic, that it would be very hard to compare them with those that had ended in the 90s.
So I just decided to include only those mangas that have ended in the 90s, Manga-like Monsters were left out as it ended in 2001 but it would surely be in the list of Best 20s manga as there are many gems to be found in the first decade of the 20s.
So these are the best 90s manga that you won't believe came out not that long back,
10 Nausicaa of the Valley of the Wind
Created by Hayao Miyazaki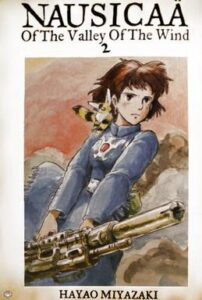 Genres

: Adventure, Fantasy


Volumes

: 7

Original Run

: Feb 1982 – Mar 1994
Nausicaa of the Valley of the Wind is Hayao Miyazaki's (Founder of Studio Ghibli) manga that ran from 1982 to 1994.
The story follows Nausicaa, princess of a small kingdom on post-apocalyptic earth that has a toxic ecological system even though millennia has passed since the nuclear war named "Seven days of fire" had ended.
Now once again a war looms on the horizon and she has to take her father's place as a military chief to protect her land and their people.
---
9

Happy
Created by Naoki Urasawa
Genres

: Drama, Sports, Seinen


Volumes

: 23

Original Run

: 1993 -1999
Happy is a Naoki Urasawa sports manga from the 90s that ran from 1993 to 1999 parallel to his manga Monster, one of the highest-rated manga you could ever find.
The story follows a teenage girl Miyuki Umino, who has an enormous debt on her to some yakuza loan shark.
The reason for her bad situation is her foolish brother who failed in his quick rich business and ran away, leaving Miyuki to shoulder all the debt.
Now to pay back the debt she has to become a professional tennis player or else she would be forced to become a prostitute in a soapland.
---
8

Parasyte
Created by Hitoshi Iwaaki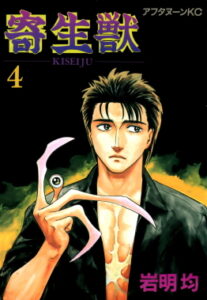 Genres

: Action, Drama, Horror, Psychological,Sci-Fi, Seinen


Volumes

: 10

Original Run

: 1998 – 1995
Parasyte is a 90s manga that ran from 1988 to 1989 that tells the story of a 17-year-old student named Shinichi Izumi.
One night, worm-like aliens called Parasites arrived on earth that had the power of taking over any human mind by entering through their nose or mouth.
One such alien tries to enter Shinichi's nose while he is sleeping but fails to do so as Shinichi wakes up and stops its advance, so instead of Shinichi's head the worm merges itself with his hand.
As Shinichi prevents the alien from taking over his mind, they both now are an entity that retains separate intellect and personality, soon they both decide to work together to survive other parasite attacks.
---
7 Sailor Moon
Created by Naoko Takeuchi
Genres

: Demon, Magic, Romance, Shoujo


Volumes

: 18

Original Run

: Dec 1991 – Feb 1997
Sailor Moon is a 90s manga that ran from 1991 to 1997, which sold nearly 35 million copies worldwide making it the best-selling shojo manga of all time.
Sailor Moon was extremely popular in that period, even in the international community making it the first shojo manga ever to do so.
Its ensemble of female characters is still considered as the most important and popular female superheroes of all time and is still easily recognized worldwide.
It follows the story of a middle school student named Usagi Tsukino and a talking black cat named Luna who gives her a magical brooch that can transform her into Sailor Moon, a soldier that can save earth from the forces of evil.
---
6 H2
Created by Mitsuru Adachi
Genres

: Comedy, School, Drama, Romance, Shounen, Sports


Volumes

: 34

Original Run

: Jul 1992 – Nov 1999
H2 is a 90s sports manga that ran from 1992 to 1999 from my favorite manga Mitsuru Adachi.
Adachi's manga always has a common theme, where he mixes comedy, romance, sports, and a little bit of tragedy that would make you cry in a way that you would never forget its character nor its story.
The story focuses on Pitcher Hiro Kunimi, 4th Batter Hideo Tachibana, and Catcher Atsushi Noda who were unbeatable in their middle school days and had won every national championship during that time.
But now in the seventh grade after getting a diagnosis glass elbow that could break any day Kunimi has to stop pitching and Noda who with a similar back problem has to stop playing baseball.
Due to their injury, they both decide to enroll in a school that doesn't have any baseball team and decided to forget their dream of ever winning Koshien.
---
5 Ranma ½
Created by Rumiko Takahashi
Genres

: Slice of Life, Comedy, Martial-Arts, Fantasy, Shounen


Volumes

: 38

Original Run

: Aug 1987 – Mar 1996
Ranma ½ is a 90s manga that ran from 1987 to 1996, that follows the story of a teenage boy named Ranma Saotome who has trained in martial arts all his life.
Ranma had an accident during one of his training journeys, where he fell into a spring that put a curse on him, which would turn him into a girl whenever he comes in contact with cold water and needs hot water to turn back into a boy.
Ranma ½ presents a sex-changing main character in a very comedic way, who has no calms over changing into a girl just to further his goal and can be considered the as best example of a harem and reverse harem manga blended into one.
---
4 Yu Yu Hakusho
Created by Yoshihiro Togashi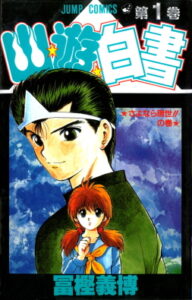 Genres

: Action, Comedy, Drama, Shounen, Supernatural


Volumes

: 19

Original Run

: Dec 1990 – Jul 1994
Yu Yu Hakusho is a 90s manga that ran from 1990 -1994, that tells the story of Yusuke Urameshi, a delinquent teenager who was killed by a car while saving a child's life.
As his death was something unexpected even for those who run the underworld, Koenma, son of the Underworld Ruler, offers him a chance to return to his body if he passes his test.
Yusuke passes this test with the help of his two friends, after which his soul is returned to his body and he comes back to life.
But there is a catch, Koenma gives him the title "Underworld Detective" and charges him to investigate various cases involving demons and ghosts in the human world.
---
3 Slam Dunk
Created by Takehiko Inoue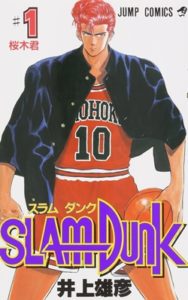 Genres

: Comedy, Drama, Sports, School, Shounen


Volumes

: 31

Original Run

: Oct 1990 – Jun 1996
Slam Dunk is a 90s sports manga that ran from 1990 to 1996 that focused on basketball.
Slam Dunk during its run in the 90s was so popular that it became a phenomenon that would popularize basketball as a sport in japan all on its own and it still is the best selling sports manga of all time.
Hanamichi Sakuragi Is a delinquent and a gang leader who was unpopular with girls all his life and had been rejected by girls nearly fifty times till now.
In his first year as a high schooler, he meets a girl named Haruko Akagi, a first-ever girl who was neither repulsed by him nor scared of him as several other girls had in his past.
Hanamichi Joins his High School Basketball team just on the insistence of Haruko and to impress her with his athleticism.
---
2 Rurouni Kenshin
Created by Nobuhiro Watsuki
Genres

: Action, Adventure,, Historical, Romance, Samurai


Volumes

: 28

Original Run

: Apr 1994 – Sep 1999
Rurouni Kenshin is a 90s manga that ran from 1994 to 1999, that focuses on a former assassin from the 11th Meiji year(1878) named Hitokiri Battosai.
The plot of this manga followed a different tone from all the manga that was being serialized during that time, where it told a story of a person who has left his former self as an assassin and had taken a vow to never kill again.
Hitokiri Battosai wandered around the countryside of Japan with a reverse blade katana offering protection to anyone who sought his help as an atonement for all the murders he had ever committed.
This is a 90s manga whose plot revolves around themes like atonement, romance, and peace, very diffrent from the regular shounen manga's during the 90s.
---
1

Dragon Ball
Created by Akira Toriyama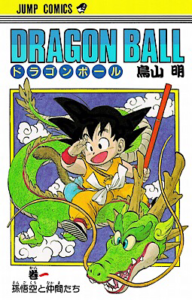 Genres

: Action, Sci-Fi, Adventure, Comedy, Fantasy, Shounen


Volumes

: 42

Original Run

: Dec 1984 – Jun 1995
Dragon ball is a 90s manga that ran from 1984 to 1995, which was inspired by the classic 16th-century Chinese novel named Journey to the west.
Toriyama, its creator also gave credit to Bruce Lee and Jackie chan's Martial arts movies as those movies were his inspiration in creating a Kung fu shonen Manga.
This manga is considered as one of the most influential manga as it inspired artists like Eiichiro Oda of One Piece, Masashi Kishimoto of Naruto, and Tite Kubo of Bleach.
The story focuses on a boy with a monkey tail named Son Goku and a teenage girl named Bulma who are traveling together in the search of Dragon Balls.
Anyone who collects seven dragon balls can summon the Dragon Shenlong who would grant them any wish they have.
---
So this where some 90's manga that is much better than many mangas you would find today.
So, Which are your favorite mangas from the 90s and back?
Where they on the list or did I miss it, please comment on the name of the manga as I would love to read every brilliant manga out there.