Best Martial Arts Manga And Manhwa
If you try to find a martial arts manga you will find a long list of different manga some of which would have very less martial arts and focus much more on magic.
So here is the list of few good pure martial arts manga that would be a fun read…..
Mujang 
 Manhwa
During the Goryeo military regime, a hero rises from the status of a slave to a general by showing unheard skills and strength in martial arts.
He embarks on a journey to find the people who killed his brother and father (who himself was a great martial artist and a rebel slave).
On his journey comes upon many slaves and martial artist, who helps him grow into a general who is capable to protect the whole country all on his own. 
Breakers
 Manhwa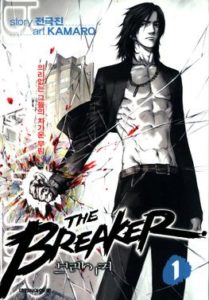 This by far is the best Korean manga (manhwa) I have ever read and also one of the first manhwa I got to read.
Chunwoo Han (Nine Arts Dragon) hates the Murim's(secret martial arts society) government as they killed his martial arts teacher.
Right now he teaches in a school in Seoul, where he meets the protagonist Shiwoon Yi, who is a weak kid is always bullied by his classmates.
Shiwoon who randomly come upon his teacher using his martial arts skills. Tries to pursue him to teach him the martial arts for his own protection and get entangled in the world of Murim.
Gosu
 Manhwa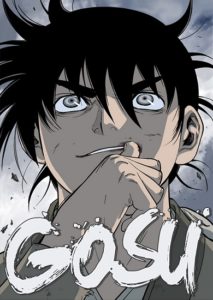 An old martial artist trained a young man with the sole purpose of getting revenge on murim (who had betrayed him and nearly killed him).
After the demise of his Master, the young man set forth on the journey with his master's powerful martial arts as his weapon to find all those who had betrayed his master.
BUT they were all long gone.
What happens next?????
History's strongest disciple Kenichi
 Manga
Kenichi shirahama is a high-school student who has been bullied all his life.
His life changes when he gets to know a girl named Miu Furinji who lives in a house with a dojo together with many other martial arts masters, led by her grandfather.
After accepting to be trained by every master in the house and start training he realizes that a whole other world exists full of many talented martial artists.
Some become his friends and some foes.
Girls of wild
 Manhwa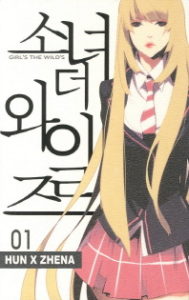 Jaegu song is a high school student who gets a scholarship to wild's high.
Wild's high was once an all-girls private school, which recently changed into a co-ed school, Due to which as you can guess he is the only male student in the whole school.
Wild's high is famous for having female students who are champions in martial arts.
Being the only male student he gets excessive attention from the girls and also many times end up being getting dragged into their problems.
Karate Shoukoushi Kohinata Minoru
 Manga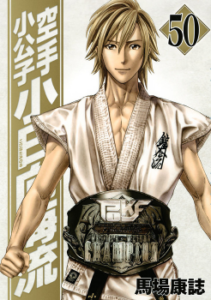 Minoru Kohinata is a student of Reinan University, Which is popular for its sports orientation rather than it's academics.
He who had first join the university as a gymnast ends up taking karate, After failing to protect his friend nana from bullying.
A whole new world opens up for him as he enters the competitive Martial arts sports and a whole lot of new friend with their own dark past.
Here are other such lists