10 Best Anime Adaptation that Is much Better Than Its Manga
An anime adaptation always has an edge over its source manga as it can depict many scenarios in a way that a static image can't even come close to, giving everyone, even the manga readers something to watch out for.
But as it rarely happens this list is very short and filled with names of some amazing mangas that were beaten by their anime adaptations just because of how well some stories work far well with anime than manga.
Most of these anime adaptations were created in ways that not only captured the essence of its source manga in every way but also improved them by using every option they had.
These are the anime adaptations that are better than their manager counterpart.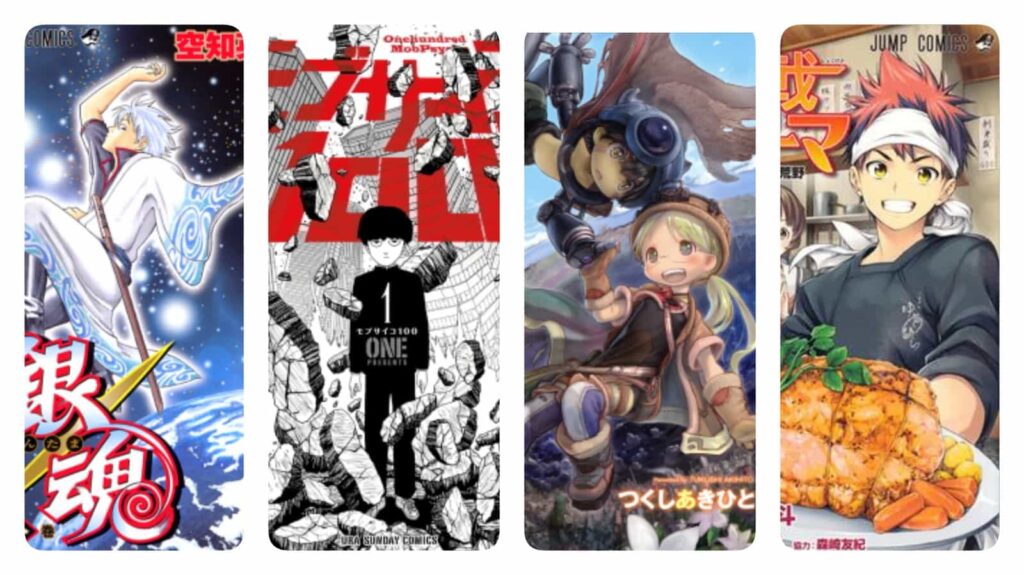 10   Food wars: Shokugeki no Soma
Created by Yuto Tsukuda and Shun Saeki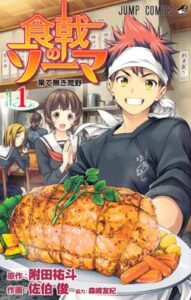 Genres

:  Comedy, Cooking, Slice Of life


Episodes

:  86 + 5 OVAs

Original Run

:  Apr 2015 – Sep 2020
Just like any sports or action-oriented manga would get better when animated, this manga was adapted in such a way that made cooking as thrilling as any other sports out there.
The way the anime shows the cooking battles where the knives are flying around, fast moments of hands, and some mouth-watering visuals of the food making the scenes of the battle just like any conventional battle in an anime.
---
  9 

  Made in Abyss
Created by Akihito Tsukusi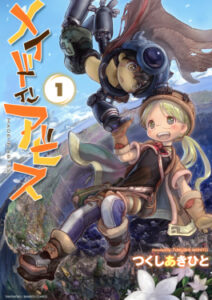 Genres:

  Sci-fi, Adventure, Mystery, Drama, Fantasy

Anime Episodes:

  12 + 2 Movies

Original Run:

  Jul 2017 – Sep 2017


Made in Abyss's unconventional manga art is something that can be a hit or miss for many people, especially if you try to catch up to the story after watching its brilliant anime adaptation.
That was the case with me as I tried reading the manga for the story and could not even read a chapter of it, due to its art style.
The anime adaptation with its amazing soundtrack and art style has become one of the series that I rather wait for the second season than read ahead with the manga.
---
  8  

  Dororo 
Created by Osamu Tezuka
Genres: 

Action, Adventure, Demons, Historical, Shounen, Supernatural

Anime Episodes:

  24

Original Run:

  Jan 2019 – Jun 2019
Dororo is a 2019 anime based on the great Osamu Tezuka Manga from the 60s and is considered as one of his most famous and darkest ones.
The manga is a good read, only if you are someone who has a taste for old mangas, their art style, and Osamu's irrelevant comedic style of the late '60s.
Meanwhile, its anime is something anyone would enjoy, with its modern animation and well-paced episodes that would keep you engaged till the end.
The anime tells the story of a ronin named Hyakkimaru, who was bored Limbless, Malformed, without a face or internal organs who travels with a young orphan named Dororo.
The reason for his fate was his birth father Daimyo Kagemitsu Daigo, who had formed a pact with 48 demons to give them anything he possessed to increase his wealth and bring prosperity to his land and his son was the toll.
Hyakkimaru is now on a journey to defeat every demon to get his body back.
---
  7  

  Haikyuu
Created by Haruichi Furudate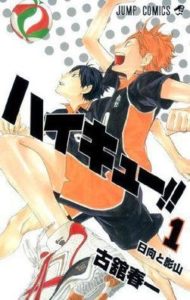 Genres

:  Comedy, Sports, Drama, Shounen, School, Volley Ball

Anime Episodes

:  85 + 5 OVAs

Original

Run

:

 

Apr 2014 – Dec 2020
Haikyuu is one of the best sports anime you could ever watch and also is a top tier Manga.
The anime just was so easy to follow with its incredible flow of action and ball movement combined with an amazing soundtrack that would always make you wait with bated breath till the end of the play.
Shoyo Hinata had become obsessed with volleyball after watching a player of Karasu no high school playing in the nationals on tv.
This player was as short in height as Hinata, which is mostly considered a handicap in sports like volleyball, but despite that this player dominated the net and scored points beating players far longer than him, which earned him the title of "The Little Giant".
Hinata joins his junior high volleyball team despite his inexperience, only to find out that he was the only member on the team.
He survived two years of his junior high by practicing alone or with the help of other friends and joined Karasuno High to fulfill his dream of playing volleyball as once Little Giant did. 
---
  6  

  Jojo's Bizarre Adventure
Created by Hirohika Araki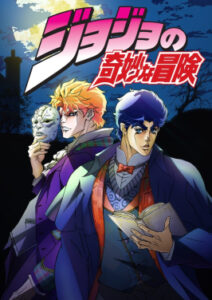 Genres

:  Adventure, Fantasy, Supernatural


Anime Episodes

:  152 + 2 OVAs

Original Run

:  Oct 2012 – Jul 2019
This Jojo anime adaptation had much more to offer than its manga like how they expanded the story by focusing on the backstory of important characters which was not focused much in the manga.
They also focused on creating a better structure to the storyline as the studio took their time with the completed storyline of every part of the series.
The biggest plus point for me was its soundtrack and brilliantly animated fight sequence, which when combined gave you an experience that you could never have gotten from the manga.
---
  5  

  Mob Psycho 100
Created by ONE
Genres

:  Action, Comedy, Supernatural


Anime Episodes

:  25

Original Run

:  Jul 2016 – Apr 2019
The anime adaptation which was faithful to the manga gave us much more with its bright and colorful rendition of the world and character that conveyed the manga story much better than the manga ever could.
These are a few of those anime adaptations that went above and beyond to create an adaptation that would truly surpass the original manga in many ways and this was one of them in many ways you can count.
---
  4  

  K on
Created by Kakifly
Genres

:  Slice of Life, Comedy, Music, School

Anime Episodes

:  39 + 2 OVAs

Original Run

:  Apr 2009 – Sep 2010

K on is a 4-Koma manga, which consists of 4 panels of equal size from top to bottom which is mostly used for Gag comic strips.
Its anime is quite different where it focuses on the linearity of the story to make the storyline smoother and they also focus on the music as it is a music-centric plot.
The contrast between both the medium was the reason that I wanted to write this post.
The story focuses on four high school girls, who join the light music club of their school to save it from being disbanded.
Yui Hirasawa has no experience in playing instruments or reading music sheets but is ready to learn, Meanwhile Mio Akiyama is on Bass, Drummer is Ritsu Tainaka, and Tsumugi Kotobuki is on keyboard.
They spend their school practicing and hanging out together in the club room occasionally accompanied by their teacher Sawako Yamanaka.
---
  3  

  Usagi Drop
Created by Yumi Unita
Genres

:  Josei, Slice of Life


Anime Episodes

:  11

Original Run

:  Jul 2011 – Sep 2011
Usagi Drop anime is one of the best Slice of life anime you can ever watch. 
Meanwhile, its manga is something I would never recommend to anyone, especially those who have seen the anime and loved it. 
All who have read its manga would agree with me there, as the manga takes some weird turn after the point the anime ends and that is also the reason you would never get a 2nd season for it.
As I don't want to spoil this anime for anyone I won't be mentioning the reason for it.
30-year-old Daikichi Kawachi learned about his grandfather's illegitimate 6-year-old child Rin born from some unknown woman, on returning home for his grandfather's funeral.
As the girl is an embarrassment for the family and a burden to all she is treated as an outcast and with no one to take care of her, which annoyed Daikichi.
Daikich who was single and had no experience in raising a child decides to take care of rin all by himself. 
---
  2    Gintama
Created by Hideaki Sorachi
Genres

:  Action, Comedy, Historical, Parody, Samurai, Sci-Fi, Shounen


Anime Episodes

:  367 + 6 OVA


Original Run

:  Apr 2006 – Oct 2019

Gintama is a comedy/action manga that focuses more on the comedy than the action, which worked far better as an anime that could easily use music and color full animation to rein in its ever-changing storyline that could jump from any tone to humor in a split second.
Gintama anime adaption that has been true to its manga with some expectation is a must-watch if you're fans of humorous shows.
The show is voiced by some of the best voice actors in the industry, which helps in translating the manga's humorous nature, and providing you with a unique experience that the manga never could.
---
  1  

  ATTACK ON TITAN
Created by Hajime Isayama
Genres

:  Adventure, Action, Dark Fantasy, Military, Mystery, Drama, Shounen


Anime Episodes

:  68 + 8 OVAs

Original Run

:  Apr 2013 – Present
Attack on Titan is a brilliant manga with a great story, memorable characters, and tons of action, but if you have the option of either reading the manga vs watching the anime I would always go with the anime.
The insane titan battle that would make your jaw drop is so much more enjoyable in the anime adaptation with its amazing visuals and it gets even greater with its music track.
There are very few anime adaptations that have been so faithful to its source manga that for once, you would not regret choosing its anime version instead of the manga thinking you would miss out on the deeper plot.
Eren Yeager lived in a town named Shiganshina which was located on the edge of the wall maria, the outermost wall of the three walls they were constructed to protect humans from the Titans.
Titans are giant human-shaped monsters who feed on humans, they had nearly driven humanity toward extinction 100 years ago, only a few were able to survive.
In the year 845, the wall that had been protecting humanity was breached by two new types of titans never seen before.
Titans poured from that breach killing every human in their way, that was the day humanity once again felt the terror of titans.
---
So this where some of the anime adaptation, I believe would be better to watch rather than reading its Source Manga.
Which is your favorite Anime Adaption that you believe was far better than its original manga comment below as I would love to know how many other anime adaptations are there that give much more than its manga could. 
If you are a manga fan then here is the list of top mangas that were far better than its anime adaption.