Best Korean Manga (manhwa) That You Should Read Right Now
Now a day Japan is not the only one providing us with great manga, there exist some great Korean manga (manhwa) that will blow your mind.
Here are some of such manhwa that you should read right now:
Solo Leveling
Written By Chu-Gong
One day a portal connecting to another world opened out of nowhere from which came in hordes of monster and creatures of all kind.
Humans also changed that day as some people gained power to hunts these creatures, they were called Hunters.
Sung Jin-Woo is an E-rank Hunter weakest amongst all other hunter rank, just a little stronger than normal humans, get trapped in an extremely dangerous dungeon with other hunters.
He barely survives the dungeons as many other higher rank hunters perish before him by completing its trail, which turn him to a "player" who can see a game like interface of the real and monsters world.
The Breakers  
Written by Jeon Geuk-jin and Illustrated by Park Jin-hwan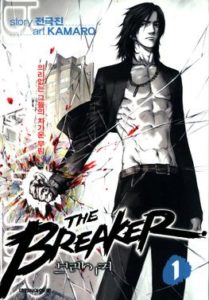 This by far is the best Korean manga (manhwa) I have ever read and also one of the first manhwa I got to read.
Chunwoo Han (Nine Arts Dragon) hates the Murim's(secret martial arts society) government as they killed his martial arts teacher.
Right now he teaches in a school in Seoul, where he meets the protagonist Shiwoon Yi, who is a weak kid is always bullied by his classmate.
Shiwoon who randomly come upon his teacher using his martial arts skill. Tries to pursue him to teach him the martial arts for his own protection and get entangled in the world of Murim.
Lookism
Written and Illustrated by Park Tae-jun

One of the best things I like about Korean manga (manhwa) is how sometimes their stories can go towards the darker part of humanity, which happens very less with Mangas.
Lookism is about a fat and ugly looking boy who is regularly bullied by a classmate.
Until one day when he wakes up, he finds himself in another body that is very good looking, while his own body is sleeping right beside him.
As he starts going out in his new found body he sees how the behavior of people changed as his look changed thus the title of the manhwa.
Noblesse
Written by Son Jeho and Illustrated by Lee Kwangsu

Noblesse is much more like mainstream manga(manhwa) that we usually come upon.
It is a story of a vampire Nobel Cadis Etrama Di Raizel (Rai) who just woke up from sleep that lasted for more than 820 years.
By chance, he meets up with his trusted servant Frankenstein, who is a human with as much power as Nobel vampire.
With Frankenstein's help, Rai enrolls in high school and become friends with human kids Shinwoo, Ikhan, Yuna and a few others.
Tower of God
Written and Illustrated by Lee Jong-hui

Twenty-Fifth Bam is a boy who has spent all his life trapped under a tower with his only friend Rachel.
When Rachel decides to climb the tower to fulfill her dreams to see the real sky and stars, bam who had never met anyone else other than Rachel in his whole life decides to follow her by opening the gates of the tower.
As Bam enter the tower he gets to meet new people for the first time in his life and makes many friends, while trying to pass many tests that are required to climb up the tower to catch up to Rachel. He comes face to face with many challenges and betrayals.
The Gamer
Written and Illustrated by Sung Sang-Young

Gamer is very similar to many mangas(manhwa) that you would have read, where the protagonist gets a unique ability that is very powerful or gets teleported to some other dimension where he is a hero.
Han Ji-Han a normal Highschool boy gets a special ability called "The Gamer" that convert the world around him into an RPG game.
Where he gets quests through which he can increase his stats like intelligence, power, flexibility etc. He soon realizes that he can get more intelligent by just adding more into that stats and get excellent result in school.
But he soon finds himself in the middle of another world named Abyss (A hidden world of supernatural people) that has its own set of rules.
Soon he realizes that he is very week compared to other people in the Abyss and how if he doesn't get stronger fast he will most probably lose his life.
Dice
Written and Illustrated by Yun Hyunseok

What will you do if you ever get a chance to change something that you hate about yourself without working for it?
Dong Tae was always a small and scrawny kid all his life, Due to which he was always bullied by his classmates. Meanwhile, the rest of the world ignored him no matter what happened to him.
But soon he gets a new classmate Tae Bin who is extremely handsome and popular, who offer Dong Tae something that has the power to change his life "A Dice".
Mujang 
Written and Illustrated by Kim Chul Hyun
During the Goryeo military regime, a hero rises from the status of a slave to a general by showing unheard skills and strength in martial arts.
He embarks on a journey to find the people who killed his brother and father (who himself was a great martial artist and a rebel slave).
On his journey comes upon many slaves and martial artist, who helps him grow into a general who is capable to protect the whole country all on his own. 
Gosu
Written and Illustrated by Moon Jung-Hoo
An old martial artist trained a young man with the sole purpose of getting revenge on murim (who had betrayed him and nearly killed him).
After the demise of his Master, the young man set forth on the journey with his master's powerful martial arts as his weapon to find all those who had betrayed his master.
BUT they were all long gone.
What happens next?????
Girls Of Wild 
Written by Hun and Illustrated Zhena (Kim Hye-jin)
Jaegu song is a high school student who gets a scholarship to wild's high.
Wild's high was once an all-girls private school, which recently changed into a co-ed school, Due to which as you can guess he is the only male student in the whole school.
Wild's high is famous for having female students who are champions in martial arts.
Being the only male student, he gets excessive attention from the girls and also many times end up being getting dragged into their problems.
Bastard
Written by Carnby Kim and Illustrated by Youngchan Hwang

Seon Jin is someone who lives his life in dread, due to his quiet nature and weak appearance he is bullied ruthlessly at school.
But that's not all, he fears his Father more than anything in this world.
His Father who according to the world is a doting parent, a charitable person and a very successful businessman.
But all this thing is façade as the truth is that he is a ruthless serial killer and Jin who is forced to help him is a reluctant accomplice.
Cheese In The Trap
Written and Illustrated by Soonkki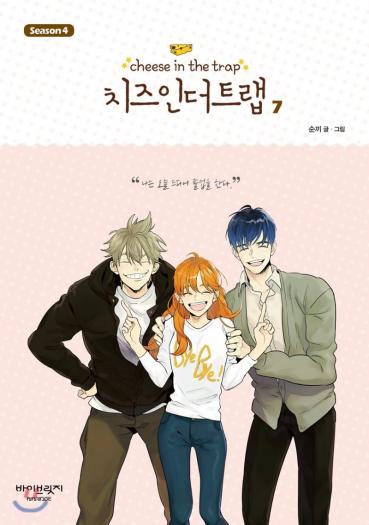 Hong Sul was always considered as someone who is a hard worker and as over-achiever had taken a yearlong break from collage.
She had to take this break due some misfortunate incident that had happed to her for which she is certain Yu Jeong a suspicious senior is to blame.
So then why after returning from the yearlong break, she finds Yu Jeong acting very friendly with her?
I Love Yoo
Written and Illustrated by Quimchee
Shin-Ae who considered herself as misfortunate and always in pain, had long ago decided that she wants nothing to do with anyone nor had any romantic interest.
But her boring life with unsocial habits and a non-existent love life was challenged after she unknowingly ruins an strangers' clothes.
The god of high school
Written and Illustrated by Yongje Park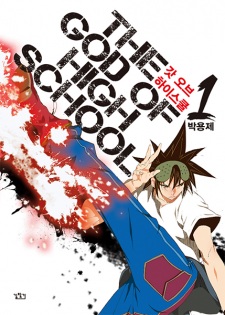 Jin Mo-Ri is a 17-year-old is martial artist and taekwondo specialist from Seoul, who consider himself as the strongest fighter in South Korea.
During one of his regular fists fight he is approached by a blonde-haired man who invite him to a martial arts tournament called "The God of Highschool".
Mo-Ri first reject his invite get intrigued by the man's proposal after having a bout with the blond-haired man who knocks him out in a single hit.
The Legendary Moonlight Sculptor
Written by Grimza and Illustrated by Kim Tae-Hyung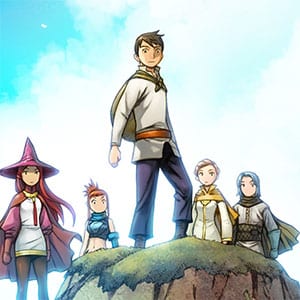 One of the most popular MMORPG, Continent of Magic Had a player named Lee Hyun who was known as the "Legendary God of War".
Lee who comes from poverty and has loads of debt auction of his character for whopping 301 Billion but loses it all soon due to a loan shark.
To help his ailing Grand mother and sister's future he logs in to a new game world's first Virtual Reality MMORPG Royal Road.
 But the character get is that one would consider as lowest on the totem pole, a sculptor.   
Unordinary
Written and Illustrated by uru-chan
In Wellston Private High School people with greater abilities and super powers are feared and respected by their peers and hold the highest position in the social hierarchy, after all they are who end up running the world.
Meanwhile those with little to no abilities, who are referred to as "Cripple" must bow to them or they would end up getting the taste their super power.
John who as a Cripple is always targeted by his more powerful classmates and ends up in the infirmary with broken bones, bruises or bloody noses.
But soon those classmates with power starts to question about John's true nature and doubt about if he really is as ordinary as he seems.
The Bride of Water God
Written and Illustrated by Yun Mi-kyung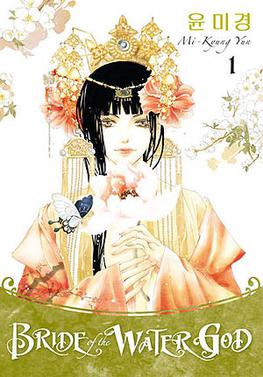 Soah lives in a small village that has been suffering for a long time due to devastating drought.
The villagers decide that they would have to sacrifice the most beautiful girl from the village to please the Water God, who would end the drought.
Soah who gets chosen to be the sacrifice decide that she would kill herself instead at the hands of a monster, but is rescued by Habaek(Water God) and brought to his Kingdom.
Sweet Home
Written by Carnby Kim and Illustrated by Youngchan Hwang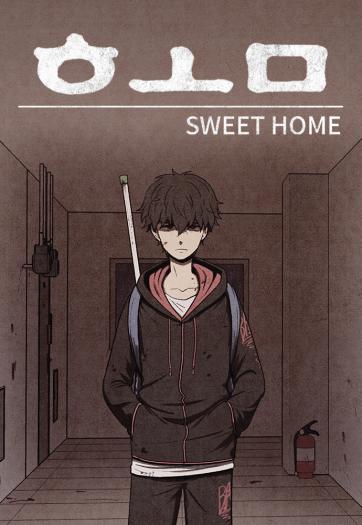 Hyun cha is an isolated and lonely teenager who moves in to Green home apartment after his family dies in a traffic accident.
Hyun after quitting high school due to excessive bullying spend all his time on internet and playing games, just waiting for October 25th the day he would end his life.
But his plan fails when an apocalypse like situation breaks out and he seen symptoms of Mosterization (nosebleed and fainting) in himself.  
Skill of Lure
Written and Illustrated by Woo Sang Ho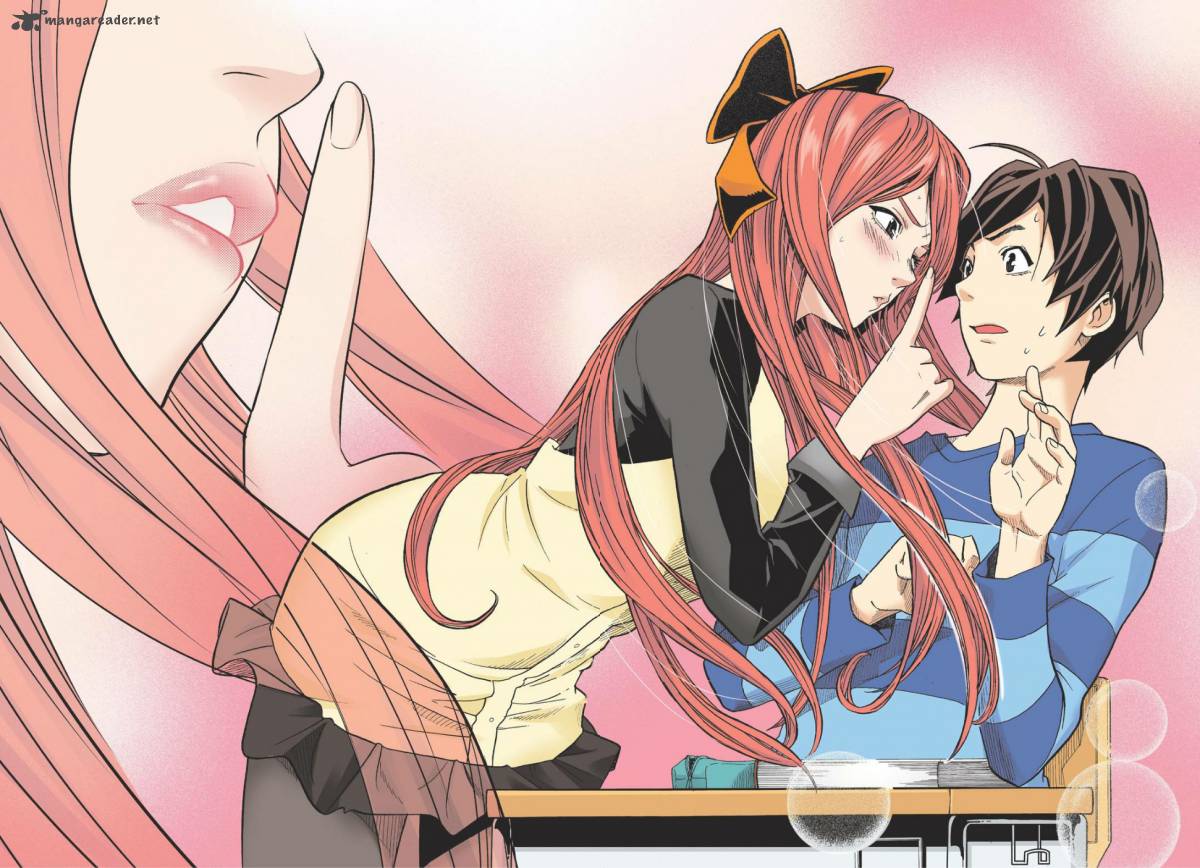 This is a manga(manhwa) about how to make a girl fall in love with you.
The protagonist Jang Sung-gi is a clumsy guy, who always finds himself in a situation where he is misunderstood as a pervert.
A friend of his who once was a Casanova start teaching him about women in exchange for his help with studying.
Adventure of god
Written and Illustrated Toe And Corey
This is a quirky manga(manhwa) that follows god on his funny misadventures.
Read our other popular articles