Must-Read Short Manga For Your Weekends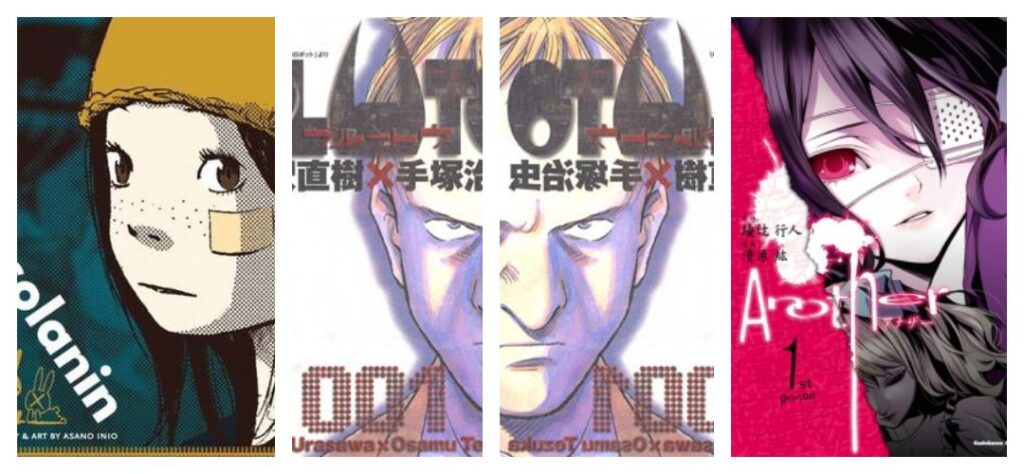 Sometimes there are times when you want to read a Manga but are not in the mood to start a long drawn out manga that takes weeks to complete. But instead, you want something that you could finish in just a weekend.
At first, I only wanted to include only those short mangas that have accumulated 10 or less than 10 volumes, but if I did that you could have missed some amazing mangas that have maybe 1 or 2 volume extra, So I extended the limit to 12 Volumes.
One of the main reasons for doing it is this first manga, which most of you would have already read. But If by any chance you haven't, then without any doubt it should be your first pick. 
Death Note
Created by Tsugumi Ohba And Takeshi Obata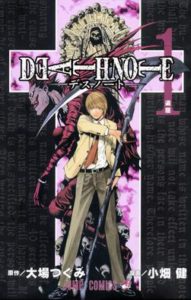 Genres

: Mystery, Police, Psychological, Supernatural, Thriller, Shounen

Volumes

: 12

Original Run

: 2003 – 2006
This manga is so popular that I don't even know if it should be on this list or not, but as it is a short manga with just 12 volumes, here it is at the top of this list.
The story of death note is about a bored high school student Light Yagami who finds a mysterious notebook, which has the power to kill anyone whose name is written in it.
Light, who at first is afraid of the god-like power, slowly starts thinking about the possibility of creating a world without a crime by killing every criminal in Japan.
Thus begins a cat and mouse game between Light and L, a detective who is hired by the world government to solve the uncircumstantial death of many criminals around the world.
---
A Silent Voice
Created by Yoshitoki Oima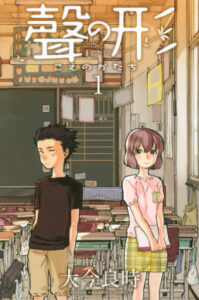 Genres

: Drama, School, Shounen


Volumes

: 7

Original Run

: 2013 – 2014
A silent voice is a short manga with just 7 volume, that deals with some serious topics such as disability and bullying at ages as low as elementary school.
Shoya Ishida was always a delinquent who with his friends and Classmates bullied Shoko Nishimiya, his deaf classmate to a point that she had to transfer away from school.
Soon he gets the taste of bullying himself, as soon as Shoko transfers he is blamed for everything she had to go through by his friends, classmates, and teacher.
He is bullied to a point that he isolates himself till he is well into his high school, till one day he decided to make up what he had done to Shoko and ask for her forgiveness and thus begins a Bittersweet story that would bring you to tears.
---
Your lie in April
Created by Naoshi Arakawa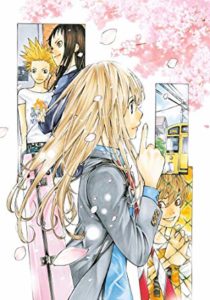 Genres

:  Drama, School, Music, Romance, Shounen


Volumes

:  11

Original Run

:  2011 – 2015
 This manga is one of my most favorite, which also has an equally brilliant anime adaptation that would bring you to tears, as it did me.
The story follows Kousei Arima, a piano prodigy, who once dominated  many music competitions and was known as a human metronome, due to his Robotic Pression that helped him win many competitions. 
But when his mother Saki dies due to illness he suffers from a mental breakdown that made him unable to hear the sound that he played on the piano.
Two years later, he meets a girl who changes everything, a free-spirited violinist who pulls him into the world of music again. 
---
Erased
Created by Kei Sanbe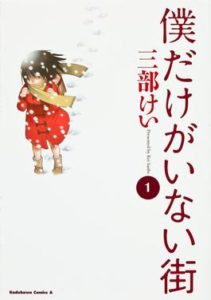 Genres

:  Mystery, Psychological, Supernatural, Seinen


Volumes

:  9

Original Run

:  2012 – 2016
This time-traveling story is for the thriller and mystery buffs out there.
Satoru Fujinuma has the power to go back in time a few moments after any life-threatening thing happens so that he can stop it, a power that he has no control over.
When his mother is murdered by an unknown person, where the assailant tries to set him up for the crime, he is sent back eighteen years into the past.
Now as an elementary school student in his home town he has to stop kidnapping incidents that took the life of three children, which somehow is connected to his mother's murder in the future.
---
Pluto
Created by Naoki Urasawa and Takashi Nagasaki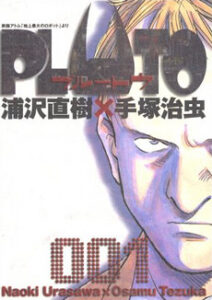 Genres

:  Mystery, Science-Fiction, Thriller


Volumes

:  8

Original Run

:  2003 – 2009
Pluto is a retelling of a part of Tezuka Osamu's manga "Astro Boy " by Naoki Urasawa,  based on it's The greatest Robot on Earth story arc and named after its Main Villain.
Urasawa molds the story into a murder mystery about a robot detective Gesicht, who is trying to solve a string of cases of human and robot deaths around the world, that are connected somehow.  
All the evidence points toward a robot involvement making the case more puzzling, as something like this had not happened in the last 8 Years.
The killer's main target are humans that want equal rights for both humans and robots and seven great robots of the world that are capable of mass destruction.
---
All You Need Is Kill
Created by Takeshi Obata and Ryosuke Takeuchi
Genres

:  Action, Science-Fiction, Military, Seinen


Volumes

:  2

Original Run

:  Jan 2014 – May 2014

Keiji Kiriya is a newbie recruit for the United Defence Force(UDF), world last wall against  mysterious extraterrestrials being named "Mimics".
Kenji had grown up seeing this war against mimics, where humans were always on the losing side except few peoples like Rita Vrataski, a highly decorated U.S Special forces soldier and considered as a hero all around the world.
Kenji who had just one plan that is to survive is killed within a few seconds of the attack, but due to some unknown reason he opens his eye and finds himself in the day before the battle.
Just like the first time again he dies and ends up at the same point no matter what step he took, till he decided that he had enough and starts to use the time loop to train himself and survive the battle.
This very short manga is based on a novel that also inspired the Tom Cruise movie Edge Of Tomorrow released in the same year as the manga.
---
Azumanga Daioh
Created by Kiyohiko Azuma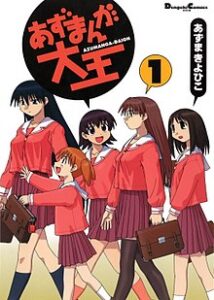 Genres

:  School, Slice Of Life, Comedy


Volumes

:  4

Original Run

:  1999 – 2002
This short slice of life manga follows the everyday life of six girls and their two teachers and their High School Life.
Each character has their distinct characteristic like Chiyo is a child prodigy five years younger than everyone, Sakaki is reserved and loves animals, Ayumu is always spacey, Koyomi is the annoying best friend, energetic one Tomo and lastly sporty Kagura. 
---
Another
Created by Yukito Ayatsuji and Hiro Kiyohara
Genres

:  Mystery, Horror, Supernatural, Thriller, Drama, School

Volumes

:  5

Original Run:

  2010 – 2012
In 1972, a popular student named Misaka of class 3-3 died suddenly between the school year. 
Devastated by her death the teacher and student decide to behave like she is alive, leading to a strange presence in their graduation photo.
Now in 1998, Koichi Sakakibara transfers into the same class, where he meets Mei Misaki, a quiet student who is ignored by her teacher and classmate, in such a way that she doesn't exist.
Soon his class is caught up in a strange Phenomenon, where students and their relatives start dying in a very gruesome way, which he soon finds out is a yearly calamity that has happened to every class 3-3, since 1972.
---
Akira
Created by Katsuhiro Otomo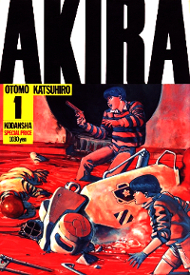 Genres

:  Cyberpunk, Science-fiction, Seinen


Volumes

:  6

Original Run

:  1982 – 1992

Akira is a cyberpunk manga that ran from 1982 to 1990, this short manga was the first one to be ever completely translated in English.
An anime film that was based on this manga pushed the western audience towards the anime and manga genres.
Set in a post-apocalyptic Tokyo that was destroyed by a mysterious explosion two decades ago, where Kaneda is the leader of a teenage biker gang who wants to bring in a revolution.
---
Mushishi

Created by Yuki Urushibara
Genres

:  Adventure, Slice of Life, Mystery, Supernatural, Fantasy, Seinen


Volumes

:  10

Original Run

:  1999 – 2008
This manga is set in a period between the Edo and Meiji era, with some 19th-century technology in a Japan that is still a Closed Country.
Mushi is considered as a primitive creature that is  older than any living things (human, animal, plants, and bacteria) in this world.
Due to its ethereal nature, most humans are not able to  perceive it and don't know anything about its existence. 
Only some few people are capable of seeing and interacting with them, one of those people is our main character Ginko, who travel around from one place to another reassuring Mushi and aiding people by solving problems caused by them.
---
Dragon Head 
Created by Minetaro Mochizuki
Genres

:  Action, Horror, Drama, Psychological, Seinen


Volumes

:  10

Original Run

:  1995 – 2000
Teru Aoki was on a train returning to Tokyo after a school trip when just before entering a tunnel he sees something before he can even understand what it was. An earthquake occurs strong enough to derail the train and knock him out.
On waking up he finds out that all his teachers and classmates have died in the accident leaving him alone to fend for himself, till he finds a discouraged boy Nobuo Takahashi and unconscious girl Ako Seto.
After finding out that tunnels on both ends are blocked by rubble, They make a shelter in the train's dining cart where Teru takes care of Ako till she wakes up in a few days.
Meanwhile, Nobuo is convinced that something is lurking in the train and starts getting more paranoid as days goes on to a point where he attacks the other two and ends up kicking them out of the train.
Days pass by with no sign of rescue, Meanwhile, the tunnel's state is deteriorating day by day as new earthquakes keep on happening, Teru and Ako try to find a way out with the fear in the mind of what exactly is the state of the world outside right now.
---
Solanin
Created by Inio Asano
Genres

:  Coming of Age, Slice Of Life, Romance


Volumes

:  2

Original Run

:  2005 – 2006
Mekio is a Clueless office lady who never had any goal or direction in her life, a person who went wherever the flow of life took her.
Meanwhile, Taneda, Meiko's boyfriend who lives with her, is someone who is equally immature and has just one dream and that is to be a successful musician but is afraid to work for it in the fear of failure.
Unhappy with their lives they both decide something that would have a big impact in their life, Meiko the main earner quit her job as she hated it and Taneda decides to quit his part-time job to have one last attempt at writing his first song.
The story follows the unpredictability of  life and how something can change your life and bring you to a point you never thought could be possible.
---
Some other Short Manga that you should check out are
Dororo – 4 Volumes
Emma – 10 Volumes
Ghost in the shell – 3 Volumes
7 Billion Needles – 4 Volumes
Haruka na Machi e (A Distant Neighborhood) – 2 Volumes

My Girl – 5 Volumes
Your Name – 3 Volumes
Strobe Edge – 10 Volumes
---
Our other such post you should read are