10 Best Shoujo Manga that Everybody Should Read
Whenever you hear Shoujo manga you will always think about the cutely drawn manga that is just about romance.
If you think that's it then you are very wrong and that not just my opinion, you will also start believing as you go through this list and start reading these manga's.
Shoujo Manga
Japanese Magazines that are specifically created for young girls are known as Shoujo Manga, it first appeared in 1902 when Shojo Seki Magazine (Girl's World) was founded.
It all began with single-page manga and humors strips, slowly it turned toward intense drama and serious themes especially after the success of Princess Knight.
That all can be seen in today's time also with manga that is filled with drama and epic stories that should be read by everyone not just Women Audience.
---
So, here is the list of 10 Such Shoujo manga and some other recommendations.
10 – Lovely complex
Created by Aya Nakahara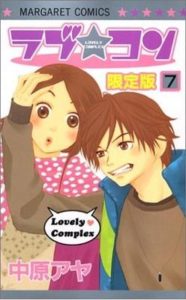 Genres: Comedy, Shoujo, Romance
Volumes: 17
Status: Completed
Original Run: Sep 2001 – Nov 2006
 Who Would Like it?
This Shoujo manga basically is a love story between a short guy and a tall girl.
They both had dream and reason about how their romantic partner should be and as they both had complexes about their height, it was a significant deal maker and breaker.
Synopsis
Lovely Complex (Love Com) is about Risa Koizumi who is 172 cm (5'.8") tall much taller than an average girl and Atsushi Otani who is 156 cm (5'.1") tall, a below-average height.
They are always paired by their classmates and called "All Hanshin Kyojin" a popular comedy duo with a similar height difference.
A new tall student Ryouji Suzuki joins their class in the summer and Risa liking him especially because of his height, meanwhile, Atsushi also has a crush on a girl with similar height as him.
They both decide to put aside their differences and help each other with their crushes.
---
9 – Ouran Highschool Host Club
Created by Bisco Hatori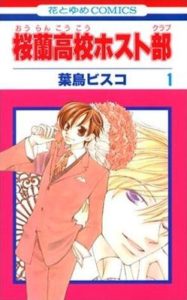 Genres: Comedy, Harem, School, Shoujo, Romance
Volumes: 18
Status: Completed
Original Run: Sep 2002 – Nov 2010
Who Would Like it?
This manga is about a cross-dressing girl surrounded by handsome guys who runs a host club for rich high-school girls.
A reverse harem manga that has guys falling in love with the protagonist with the confusion about are they turning gay as the protagonist dress like a guy and for the most part, they don't about her gender.
Synopsis
The show follows Haruhi Fujioka a poor girl who is only able to attendant the impressive Ouran Academy due to a scholarship.
Ouran High School is all about its rich student and its heritage that caters to the wealthy students in Tokyo.
This school has a Host club run by six male students, who gather in the music room to entertain their female clients with tea and sweet.
One day Haruhi had gone to the music room to find a quiet place to study, where she accidentally breaks a vase that cost 8,000,000 Yen and ends up in the debt of the host club.
To repay the money she decides to join the host club as a male hostess and start working with the most sort after guys in the school.
---
8 – Bokura ga Ita
Created by Yuki Obata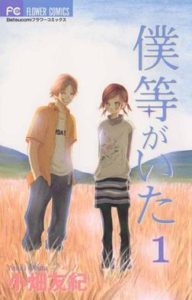 Genres: Drama, Slice of Life, Shoujo, Romance
Volumes: 16
Status: Completed
Original Run: Apr 13, 2002 – Feb 13, 2012
Who Would Like it?
This manga is for those who like realistic or a cut-throat view of actually how hard can high school romance can be.
You will find many instances in this manga where the characters are dealing with the thing that would be hard even for adults, but as that's what happens in real life to you may relate to it.
Synopsis
Nanami Takahashi is a first-year high school student who wants to make some new friends quickly. meanwhile, Motoharu Yano is already a very popular boy and is very famous in their school.
Nanami had an aversion for Yano due to his shallowness, but she ends falling in love with him.
Meanwhile, Yano is still mourning his ex-girlfriend, who was killed in a car crash but as she was with her then Ex-boyfriend at that time yano believes that she was cheating on him.
All of this has made yano unable to trust people or have a relationship, so he roams around pretending that he doesn't care about anything.
---
7 – Orange
Created by Ichigo Takano
Genres: Drama, School, Shoujo, Romance, Sci-Fi
Volumes: 6
Status: ongoing
Original Run: Mar 12, 2012 – Present
Who Would Like it?
This manga has a bit of science fiction and is for those who love a romance story where a message comes from the future, here it's a letter.
The MC who gets a letter from her future self but don't believe in it, but later on when thing really starts happening in her life as the letter says, she starts to follow it to prevent something bad from happening.
Synopsis
Naho Takamiya is a high school student who just has received a letter that is sent by her 10-year future self.
The letter talks about her biggest regret and that has to do something about the new transfer student from Tokyo, Kakeru Naruse.
At first, she thinks that the letter is from some who is trying to trick her, but soon start to believe a thing that the letter said start happening in real.
After neglecting what the letter asks her to do and finding out its consequences, she starts doing what the letter asks her to do like guiding Kakeru to join the soccer team.
Soon she finds out that why and what really happed that made her 10-year future-self wanted to change this time around.
---
6 – Blue Spring Ride
Created by Io Sakisaka
Genres: Comedy, School, Shoujo, Romance, Slice of life, Drama
Volumes: 13
Status: Completed

 Original Run

: Jan 13, 2011 – Feb 13, 2015
Who Would Like it?
This manga is about school life, its romances and all the problems that come with it.
The mc is some who had been betrayed once by her once best friend and now finds it is easier to just be fake than to not have a friend and be alone.
Synopsis
Futaba Yoshioka is a high school student who acts as "unfeminine" around her friends to fit in, as she had a bad experience in her previous school when her friends started to ignore her out of envy.
Soon her first love Tanaka Kou, who had transferred away during their middle school moves back and is once again her classmate, but has a different Surname "Mabuchi" and seems like a completely different person.
Soon Futaba starts changing herself and volunteers to be the class representative and find some new friends.
---
5 – Maid-Sama!
Created by Hiro Fujiwara
Genres: Comedy, School, Shoujo, Romance
Volumes: 18
Status: Completed
Original Run: Dec 2005 – Sep 2013
Who Would Like it?
This manga's MC (Main character) is a girl who is good at everything and does everything perfectly despite being completely surrounded by fools.
The situation and people surrounding her life and how she tackles all of this are extremely fun to watch.
Synopsis
Seika high was once an all-boys school filled with rowdy students has just become a co-ed school a few years back, yet had very low numbers of female students.
Misaki Ayuzawa had become the first female student council president after gaining the trust of her teachers and fellow girl students.
Misaki also has a reputation of being a boy hating Dictator among the boys as she favored and protected the girls.
Apart from all her reputation as a perfect student in school she also has a big secret, she works in a Maid Cafe which is not allowed in her school.
This secret is soon discovered by the most popular boy from her school Takumi Usui, which he decides to keep a secret just to enjoy Misaki's secret identity all by himself.
---
4 – Kimi ni Todoke
Created by Karuho Shiina
Genres: School, Shoujo, Romance, Slice of life, Drama
Volumes: 30
Status: Completed
Original Run: May 25, 2006 – Nov 13, 2017
Who Would Like it?
You would love this manga if you like cute love stories about a Geek and a popular guy, filled with many characters some good and some bad that you would not be able to recognize easily.
Their life, problems, and solution are such you would easily find relatable and love.
Synopsis
Sawako kuronuma was called by the nickname of "Sadako" for a long time by her classmates as she had some resemblance with the character from the Movie "The Ring ".
Due to which she was always misunderstood and had rumors circulating like she could see ghosts and put curses on people.
But actually, she is a humble and a sweet girl who just want to help people and to just make some friend which she believes would never happen as people stay away from her.
All this changed or we can say began to change from the day a boy, NO, the most popular boy from her class Kazehaya approached her and start talking to her.
She soon finds her surrounding changing as she finds new friends and starts talking to different classmates and soon but slowly a love blossoms between both of them.
---
3 – Akatsuki no Yona (Yona Of the Dawn)
Created by Mizuho Kusanagi
Genres: Action, Adventure, Comedy, Shoujo, Romance, Fantasy
Volumes: 31
Status: ongoing
Original Run: Aug 04, 2009 – Present
Who Would Like it?
This is the fantasy manga of this list, though the fantasy elements are inserted slowly and Gradually, unlike most Shonen manga.
This manga would make you focus more on the story set in the ages of king and queen with dragons as their companion and make you consider them somewhat realistically.
Synopsis
The story follows the life, downfall, revenge, and rise of the only heir and Princess of the kingdom of Kouka, Yona.
Princess Yona had lived a carefree life in the Hiryuu Castle being sheltered by her father and protected by her childhood friend Hak.
All that changed on her Sixteenth Birthday, when she stumbles upon her crush and childhood friend Su-Won Killing her father and reveal his aim to take the throne for himself.
She is rescued by Hak, as she is being chased by Su-won guard and they escape castle toward Hak's family in Fuuga the capital of Wind Tribe.
On her way she stumbles upon a priest who tells her that she is the incarnation of king Hiryuu (the first king of Kouka) and the four dragons who helped the king are still around and waiting for her.
---
2 – Horimiya
Created by HERO and Daisuke Hagiwara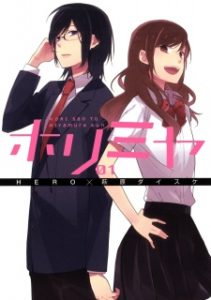 Genres: Comedy, School, Shoujo, Romance, Slice of life
Volumes: 11
Status: ongoing
Original Run: 2011 – Present
Who Would Like it
Despite being published in a Shonen magazine this is in the list and that because on reading it you will be hard-pressed to call it a Shonen manga.
It is something in between and is really very fun to read as the story progress and you start getting to know more characters.
Synopsis
Kyoko Hori is some who you would consider as a popular girl in the school due to her bright and outgoing nature and at home a total opposite as she likes to dress down and take care of her little brother Souta, which was her secret.
Meanwhile, Izumi Miyamura is a typical nerdy guy with unkempt hair and glasses, who one day helps Souta getting home after he had fallen on the road and ends going to Hori's House.
But Hori finds herself talking to a punk Looking guy who had tattoos and piercing all over rather than the nerdy kid from her class.
They both decide to keep their real personalities a secret from their friends and classmates and soon they find themselves becoming friends and then later on a couple.
---
1 – Skip Beat
Created by Yoshiki Nakamura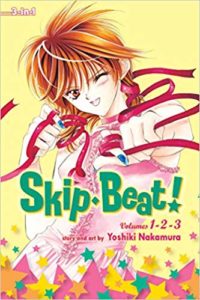 Genres: Comedy, Drama, Shoujo, Romance
Volumes: 44
Status: ongoing
Original Run: Feb 7, 2002 – Present
Who Would Like it
This manga is for you if you ever wanted to see a Shonen manga's take in Shoujo style then this is it.
The main character is so fun to watch and you will really start to root for her at every step where she falls and tries to rise despite her character traits.
Synopsis
Kyoko Mogami is a sixteen-year-old girl, who runs ways with her love and childhood friend Shotaro Fuwa.
Kyoko who had lived most parts of her childhood in Shotaro's parent's Inn helping them out with odd jobs here and there.
She Leaves behind her life in Kyoto and High school and runs off to Tokyo, to support Sho in his dream to become a popular musician.
For which she lives a frugal life and works multiple jobs to support Sho who eventually becomes a star and leaves her stating how plain and boring she is.
Thus, begin Kyoko's journey into Showbiz just for the sole purpose of becoming a famous star much more above Fuwa Sho and having her revenge.
---
Other recommendation that didn't make the list but are worth your time
Shoujo manga with a cute child character
Love so life
Gakuen baby sitters
Check out our list of Childcare manga with a cute child character
Shoujo manga with romance and set in school similar to Ouran High-school Host Club
Tonari no Kaibutsu-Kun
Dengeki daisy
Hana Yori Dango
Shoujo manga that has an element of fantasy
Fruit basket
Akagami no Shirayuki-Hime
---
Other such lists that you would like :